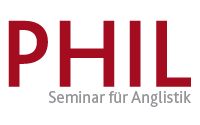 Language Test
When starting to study English at the University of Siegen, you are required to take part in a test of your English language proficiency. This Oxford Online Placement Test (OOPT) does not influence whether or not you can begin studying. It is, however, relevant for some language courses (Sprachpraxis 1 / Basismodul Sprachpraxis). The following FAQ will answer all of your questions.
Summary - the most important bits
Every student of Faculty I who takes English courses as part of their course of studies has to take this test as part of their first English language module (Sprachpraxis 1 / Basismodul Sprachpraxis).
This test is ONLY for students of Faculty I English courses (NOT KoSi courses, NOT "Fachliche Eignungsprüfung")!
You can take part in all Sprachpraxis I / Basismodul Sprachpraxis courses without having passed the test.
Until you have passed this test, you will not get credit points for the English language seminars you attend.
However, those credit points will be saved by your teachers and entered as soon as you pass the test.
You should take the test early during your studies to avoid problems later on (e.g. you can not start on Sprachpraxis II without having completed Sprachpraxis I and this test).
We recommend taking (and passing) the test during your first or second semester to keep up with your study plan.
The test can be repeated as often as necessary, but can only be taken once during each block of testing appointments
(this usually means twice per semester).
Appointments for the test are offered at least twice per semester and you have to register for them here.
The test takes place in AR-D 6103.
For further details, please read through the sections below.
When and where will the test be offered?
The language test is usually offered two or three times during the semester: first in the beginning and later at the end of the semester. Sometimes, additional sessions are offered.
The test will be offered in our Language Lab (AR-D 6103), which you can find in the hallway across from "gelber Hörsaal".
The upcoming block of testing appointments is listed below, usually 1-2 weeks after the latest session has taken place.

You can sign up online for a time slot for the test: GO TO REGISTRATION FORM
Students with disabilities please note the information at the bottom of this page for information on the room's accessibility.
Attention!
Students without "Allgemeine Hochschulreife": These are NOT the OOPT-testing dates for the Nachweis der Allgemeinbildung: Englisch or Nachweis studiengangbezogener Eignung - your test takes place at different times and places; see the website for "Studium ohne Allgemeine oder Fachgebundene Hochschulreife" about this. Furthermore, if you passed the test there already, you might not need to take it again, see below.
Who is required to take the test?
Every student who is studying for one of the following degrees with English as their chosen language:
(BA-) Lehramt Englisch

GHR, GYM, BK, Gs, HRGe, GyGe


Bachelor
(including "Ergänzungsfach" *)

BA Sprache und Kommunikation
BA Literatur, Kultur, Medien
BA Europäische Wirtschaftskommunikation
old BA LAC, LCMS

Students are asked to take the test during their first or second semester (as early as possible) to avoid problems with their study plans later on.
* One exception: if your "Kernfach" is Medienwissenschaft, the "Ergänzungsfach" Literatur, Kultur, Medien does not have a "Sprachpaxis"-Module - therefore you do not have to take the OOPT then.

This test is ONLY for students of Faculty I English courses (NOT KoSi courses, NOT "Fachliche Eignungsprüfung")!
How does this test fit into my course of studies?
The language test is an additional test that is part your first English language module (Sprachpraxis I / Basismodul Sprachpraxis). To complete this language module, you have to pass the language test as well as the three courses in that module.
What kind of test is it?
The OOPT ("Oxford Online Placement Test") is a completely computer-based test.
The test consists of around 45 questions divided up in two parts:
The first part (Use of English) only contains written British English and tests grammar, vocabulary and reading comprehension. The tasks are various multiple-choice questions and to fill in some blanks in a text.
The second part (Listening) contains audio samples with 50% British accents and 50% American accents and tests listening comprehension with multiple-choice questions.
Both the Use of English and the Listening section set a strong focus on testing your active vocabulary, including idioms and common phrasings.
There are three restrictions you should keep in mind while you are taking the test:
After you answered a question, you can not go back to make changes.
The audio-clips in the listening comprehension section can only be played twice.
The overall testing time is limited to 80 minutes. Most people need around 50 minutes to complete the test, so you have plenty of time.
What score is needed to pass?
You should obtain a good B2 level on the European Reference Framework for Languages (Gemeinsamer europäischer Referenzrahmen für Sprachen) scale of A1 (beginner) to C2 (near native speaker). All students who have completed the German "Abitur" (Englisch LK) should be able to achieve this level with no additional practice.
Within the scale of the OOPT, this means we require you to obtain at least 64 out of the maximum of 120 points.
If you are only doing English as a "kleine Sprache" during your course of studies, you just need to achieve 62 points (this only applies to some students who started before WiSe 2011/12).
What happens if I do not achieve the required score?
You will not receive Scheine/Credit Points/Leistungspunkte in the first English module of your degree course until you can produce the certificate stating that you have obtained the required level. Your Scheine/Credit Points/Leistungspunkte will not become invalid; you will just have to wait for them until you have passed the language test.
Example for a typical situation after failing the test:

You have not passed the OOPT this semester, but are taking the course "Text Production".
At the end of the semester, you have passed "Text Production", but since you did not pass the OOPT, you will not receive your Scheine/Credit Points/Leistungspunkte for this course.
Your teacher will note that you have passed the course, however.
In the following semester you pass the OOPT and you receive your Scheine/Credit Points/Leistungspunkte for "Text Production" from your teacher after showing him/her the test certificate.
If you score less than required on the first attempt, that should be a "wake-up call" for you, but it is no cause for panic. We will give you advice on how to improve your score.
How often am I allowed to repeat the test?
As often as necessary, but you will have to wait for the next block of testing - you cannot take the test more than once per session.
How can I prepare?
Our experience shows that, besides common issues of grammar, the biggest problem for many students is their vocabulary. The OOPT expects you to know a big variety of vocabulary items and also common idioms, which you might not have seen before if, for example, you only ever dealt with English as part of school work. It follows that a significant personal interest in English language media (books, TV, films...) outside of school and university goes a long way to prepare you for this test.
You may work through as many of the links in the "Links" box (below) as you find useful. You can also view some English films, watch BBC or CNN television, read English newspapers/news magazines – or a good novel! The easiest way to learn new words and their subtleties is to expose yourself to as much English as possible. Please note that the test includes British and American English audio samples, so familiarise yourself with both.
More information about the test itself is available on the OOPT website: www.oxfordenglishtesting.com

I did the OOPT test during my "Fachliche Eignungsprüfung" and/or "Nachweis der Allgemeinbildung" as part of my application to study in Siegen already.
Do I have to take it again?
That depends on the exact score you received then. Please contact Kai Hilpisch (hilpisch@phil.uni-siegen.de) via e-mail and include your full name, matriculation number, the date you took the test and (if you remember) the name of the teacher who supervised it. We will check your score and, if it is high enough, give you a certificate.
I recently obtained a language certificate (TOEFL, TOEIC, Cambridge FCE...) with a high proficency level - do I need to take the test?
Yes, you have to take the test. Since it is often hard to compare different kinds of tests as they often focus on different aspects of language proficiency, we do not accept other certificates instead of the OOPT. Please just take the OOPT as everybody else does; if you obtained a good score on another certificate you should not have too many problems.
Can I take the test again to improve my score?
You normally do not need to, since your certificate is valid for as long as you study (see below) and the score is not relevant, as long as it is at least 64. Also, keep in mind that we ususally need as many free testing slots as possible and that the university has to pay for each and every test, therefore we ask you not to take the test again if you do not explicitly need it.
There are other (free) tests available for checking your skills on your own, such as Dialang. If you are interested in certifying your English skills, you should look into TOEFL, TOEIC and the DAAD certificate.
In some cases, students may want to or have to take the test again - if that is the case with you, please ask Kai Hilpisch (hilpisch@phil.uni-siegen.de) about this before registering.
I do not study English; can I take the test just to check my skills anyway?
Sorry, the answer is no. Please bear in mind that every time a person takes the test, Universität Siegen has to pay a significant fee to the test provider. Therefore, we can normally only offer this test to people who need to pass it as part of their studies.
There are other (free) tests available for checking your skills on your own, such as Dialang. If you are interested in certifying your English skills, you should look into TOEFL, TOEIC and the DAAD certificate.
Again: You MAY NOT take this test if you are not studying English as part of your course of studies! This course is for English-students only and not intended as a means to check your skills.
Can I use dictionaries or other references during the test?
No. The purpose of the test is to determine your language skills in various fields. This includes knowledge of common vocabulary items as well as proper usage of grammatical constructs. Therefore, no (online-)dictionaries, Google or anything else besides the actual testing program are allowed to be used. You are also not allowed to take notes.
If we notice the use of anything like this (we monitor you remotely), the testing process will be stopped immediately and your result will be invalid. Usage of any unauthorized resources may also lead to serious academic sanctions, including exmatriculation.
The certificate and its validity
After passing the OOPT (by reaching the required score, see above) you will receive a certificate which shows your score and serves as proof of your successful participation in the language test. The certificate has official validity only at Universität Siegen! However, employers for internships, for example, or other institutions may accept it as well, but it is much more likely that you will have to obtain an internationally accepted certificate like TOEFL, TOEIC or the DAAD certificate. If you include the certificate in applications outside Universität Siegen, it will have validity for only two years from date of test. You can not re-take the test after two years without good reason (see above).
For internal purposes at Universität Siegen, the OOPT certificate is valid for as long as you study here, since it is assumed that your English will improve or at least will not worsen during your continued studies. However, if you take a break from your studies for an extended period of time or change your course of study, the limit of two-year validity may apply.
In other words: Two years after the test, you can still use your certificate to obtain leftover credit points, but usually not for anything else.
I have lost my certificate, what should I do?
Your score should be saved in our database. Please contact Kai Hilpisch (hilpisch@phil.uni-siegen.de) via e-mail and include your matriculation number. We will print out a new certificate for you as soon as we can, which you can pick up afterwards (usually in the "Geschäftszimmer Anglistik" AR-K 125, from Mrs. Stettner-Ayani). We also suggest you find a safe place for important documents like this.
I have a disability, what should I keep in mind?
If you have a disability that keeps you from using a computer without any special tools or help, please contact Kai Hilpisch (hilpisch@phil.uni-siegen.de) beforehand, so we can accomodate you.
If your disability limits your ability to move or walk you should note that the Sprachlabor can only be reached via a short flight of stairs - a wheelchair lift is available.
Either way, we will of course gladly assist you if necessary, but please inform us as early as possible. In some cases, scheduling an appointment in a more accessible location may also be possible.
Can I use my own headphones?
While we clean the over-ear-headphones in the language lab regularly, we can understand if someone would like to use their own headphones. The computers in the lab have regular 3.5mm audio jacks, so any normal pair of headphones can be used instead. Please tell the attendant if you want to do this because we have to check if they are working properly before you start.
What if I still have questions after reading through these FAQs?
For any inquiries about the language test, please contact Kai Hilpisch (
hilpisch@phil.uni-siegen.de
).
Links
Language tests
Learning opportunities
Privacy Information / Datenschutzhinweis
To register for the test online, you will need to agree to the following:
This online-registration allows you to take part in the English Language Test.
The submitted private information as well as test results are only visible to test administrators and teachers from the English practical language skills department.
The data is submitted in encrypted form.
The data is saved on a server at Universität Siegen until its deletion is requested (see below).
Scores older than 10 years will be deleted.
The data is only used to organise the test, record the results (also to enable a re-issueing of lost certificates) and occasionally to allow for further recommendations to you in case of failure.
According to NRW privacy law (§§ 18 f. des Datenschutzgesetzes NRW) you have the right to obtain information on the data stored about you, to correct it and to delete it. Such requests for information, deletion or correction may be directed at Kai Hilpisch (hilpisch@phil.uni-siegen.de).
If you do not want to register for the test online, it is possible to take part without your data being stored in our database. After completing the test, you will only receive a paper-certificate and no data about you will be saved permanently on the server. However, re-issueing a lost certificate will be impossible! If you are interested in taking part without using the online registration, please contact Kai Hilpisch (hilpisch@phil.uni-siegen.de).
German Version / Deutsche Version
Um sich online für den Test anzumelden müssen Sie folgendem zustimmen:
Diese Online-Anmeldung ermöglicht Ihnen die Anmeldung für die Teilnahme am Englisch-Sprachtest.

Die erhobenen personenbezogenen Daten und Testergebnisse sind nur für die Sprachtestadministratoren und die Lehrenden der Englischen Sprachpraxis einsehbar.

Die Übermittlung der personenbezogenen Daten erfolgt verschlüsselt.
Die Daten werden auf einem Server der Universität Siegen dauerhaft bis auf Widerruf (s.u.) gespeichert.
Ergebnisse, die älter als 10 Jahre sind, werden gelöscht.
Die erhobenen Daten werden ausschließlich zur Organisation des Tests, zum Aufzeichnen des Ergebnisses (auch, um verloren gegangene Zertifikate erneut auszustellen) und ggf. zu Ihrer weiteren Beratung mit Misserfolgsfall genutzt.
Nach §§ 18 f. des Datenschutzgesetzes NRW haben Sie das Recht, Auskunft über die über Sie gespeicherten personenbezogenen Daten zu erhalten und diese ggf. berichtigen oder löschen zu lassen. Ein Auskunfts-, Lösch oder Berichtigungsersuchen richten Sie bitte an Kai Hilpisch (hilpisch@phil.uni-siegen.de).
Wenn Sie sich nicht online für den Test anmelden möchten ist es möglich, ohne die Speicherung Ihrer Daten in unserer Datenbank teilzunehmen. Sie erhalten dann nach Testabschluss lediglich ein Papier-Zertifikat und Ihre Angaben werden nicht dauerhaft auf dem Server gespeichert. Beachten Sie jedoch, das es dann nicht möglich ist, ein verloren gegangenes Zertifikat erneut auszustellen! Wenn Sie an einer Teilnahme ohne Online-Registrierung interessiert sind, wenden Sie sich bitte an Kai Hilpisch (hilpisch@phil.uni-siegen.de).