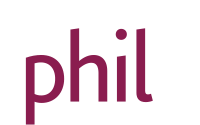 Applying for Roads to Democracies
The application process will start on 1st February 2019 (online application process).
Admission requirements:
An above average first academic degree (Bachelor's degree or equivalent) in history, political science, sociology or in a related field of study with a final grade of at least "good" (local grade 2,5).
A very good command of English (equivalent to Level C1 of the CEFR) documented by internationally recognised test certificates (e.g. IELTS, TOEFL, Cambridge certificate). In some cases students can be exempted from submitting a formal test certificate, e.g. when students have obtained a BA degree from a university where the language of instruction was English.
Application deadlines for studies beginning annually in October (Winter Semester):
1st application deadline: 15 May (strongly recommended for non-EU students to allow sufficient time for visa procedures)
2nd application deadline: 15 July
How to apply?
You have to apply via an online application process in the study information - system
unisono
.
Please find
here
a guide for the application process.
Application documents (PDF) to upload in unisono:
short CV with photograph in English
certified copies of your university entrance certificate
certified copies of university certificates, university diplomas with transcript of records and certified translations, if applicable
language certificates (when students have obtained a BA degree from a university where the language of instruction was English, this needs to be certified by the university)
a letter of motivation in English 
a first draft of research ideas for the applicant's potential Master's project in English. A confirmation of authorshipneeds to be signed and attached to the document.
two letters of recommendation
Applicants from PR China, Mongolia and Vietnam must include a certificate of the Academic Evaluation Centre (APS), which should be filed together with their application documents.
 Please follow these
guidelines 
when writing a letter of motivation! 
Attention:
Please do not forget to "submit" the application online in unisono.

After submitting your application in unisono do not send hard copies of your documents or PDF-Files via email or via mail

Please regularly check your unisono account for any updates on your application

Incomplete application dossiers cannot be processed.

Find further information on the application process and the Master Roads to Democracies in gerneral in the FAQ's.