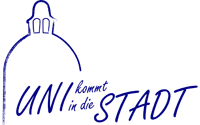 Exchange Students
Application and Admission

Exchange students have to apply for admission. Please use the Online-Application before the relevant date (closing date for applications is May 15th for the following academic year) and send the completed form in original with seal to:
Universität Siegen
International Office 57068 Siegen Germany
The following documents are required for your admission:
the completed application form

a letter from your university or organisation confirming your status

a passport photo
Note:
The International Office will process your application and send you official notification of your admission ("Zulassungsbescheid") in case your documents are complete.
Welcome Week
The International Office offers a Welcome Week for programme students which usually takes place in the last week of September / last week of March. The actual schedule of the Welcome Week will be accessible in the News by the beginning of February/August.
Matriculation (Enrolment)
Before being allowed to study at the Univsity of Siegen, every student has to be matriculated:
For your matriculation you have to go to the International Office in person; it is not allowed to send somebody else.
Matriculation is just possible if you bring all necessary documents.
If you did not sign up for the Welcome Week you will have to carry out the matriculation by yourself.