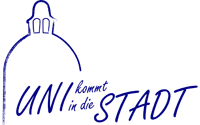 Beratung 'Studium und Praktikum im Ausland'
Offene Sprechstunden - ohne Terminvereinbarung:
Herr Eberhardt, Büro AR-SSC 121, Freitag, 09.00 bis 12.00 Uhr
Frau Kurz, Büro AR-SSC 123, Dienstag, Mittwoch sowie Donnerstag, 09.00 bis 12.00 Uhr
LLP-ERASMUS-Büro
Frau Schnurbusch, Büro AR-SSC 122, Offene Sprechstunde ohne Terminvereinbarung: Montag, 09.00 bis 11.00 Uhr
Unlimited application worldwide
You are welcome to use your initiative and undertake a study placement abroad. Of course you can study for one or two semesters abroad without participating in an exchange programme organized by University of Siegen. In this case, however, you will not benefit from our structured programmes. You will also have to pay tuition fees. Furthermore, it is not always possible to ensure high quality local support in your host country.
Some study placement agencies are official partners of universities abroad. They will help you to deal with application formalities and are generally paid directly by the foreign universities so you should not incur any costs. For information about financing your planned stay abroad, please visit "Financing and Grants".
Please note that you are responsible for planning and carrying out any self-organized stay abroad and also for recognition of credits. Please contact your faculty early on, ideally when you first start planning your placement, to learn what credits earned abroad will be recognized for your courses at University of Siegen. We recommend that you document any commitment concerning the recognition of credits in a Learning Agreement.