Certificates of attendance from the Language Center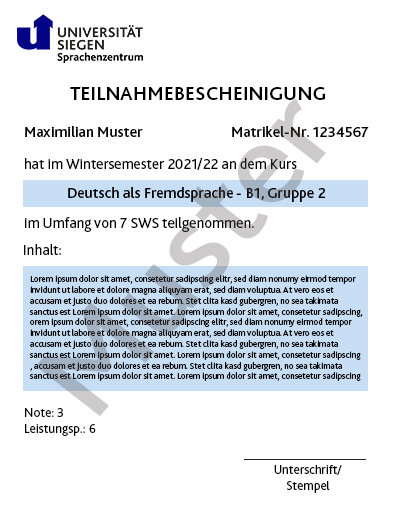 When you take a DaF course with us at the Language Center and pass and meet all course requirements, you will receive a certificate of attendance with credit points. The primary purpose of this certificate is to enable you to use the credits as part of your degree program. The crediting is done by your responsible examination office. If you have any questions regarding credit transfer, again please contact your responsible examination office.
The certificates of attendance issued by the Language Center are not officially recognized proof of your language skills. You should ask the institution for which you need the language certificate whether or to what extent it is accepted.