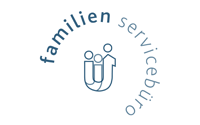 Family Service Office
Family Service Office
Welcome to Family Service Office at the University of Siegen!
We support university members in the many compatibility issues related to the family.
On the Parent and Family Services portal, you can find extensive information on the topic of compatibility. You will also find current information and events.
For individual advice, you can contact the Family Service Offices staff. This service is free of charge and confidential.
Family concept of the University of Siegen
The University of Siegen considers the family environment of employees and students to be all communities in which long-term social responsibility for others is perceived: In addition to the nuclear family, this also includes single mothers and fathers, non-marital and same-sex partnerships, patchwork and foster families.