Alumni Uganda
"Enhancing Water Security and Adaptive Capacities in Vulnerable Catchments in East Africa"
Uganda
DAAD
2016 - 2017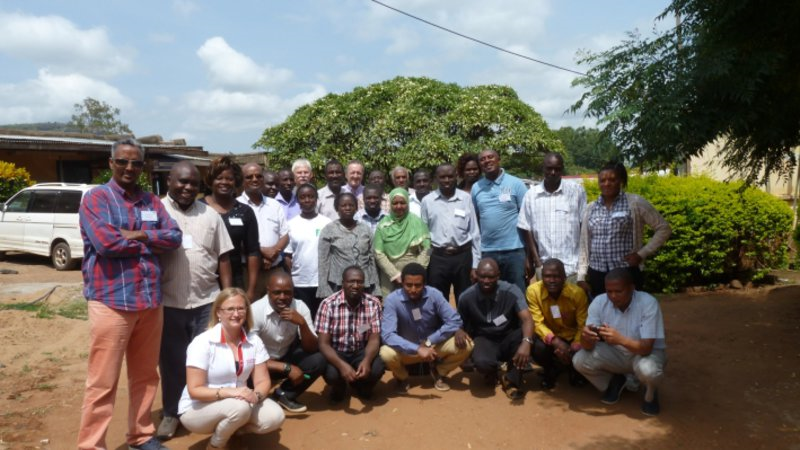 Partners in this two-year project, funded by the DAAD, were:
Center for Development Studies and Knowledge Transfer (CICD), University of Siegen,
Institute for Technology and Resource Management in the Tropics and Subtropics (ITT), Cologne University of Applied Sciences,
College of Agricultural and Environmental Sciences (CAES), Makerere University, Uganda
As part of the project, an expert seminar was held in Moroto in July 2016 and August 2017 respectively, attended by 20 German alumni from the East African countries of Ethiopia, Kenya, Sudan, Tanzania and Uganda, as well as 10 PhD students, lecturers from the IWM program at Makerere University and local stakeholders from the project area.
The overall objective of the seminars was to strengthen local and regional capacity in integrated water resources management (IWRM) to help improve water security in East Africa.
In particular, Germany alumni participating in the seminars were empowered in new methods and techniques, and participants from local authorities and community organizations were involved in participatory watershed analysis.
The first seminar in Moroto featured an introduction and geographic overview of the project area by the PhD students and faculty. An external expert from the International Union for Conservation of Nature (IUCN) presented ongoing project work in the Karamoja region and ITT explained new techniques and developments in geoinformatics, highlighted and shared geographic data available on the Internet. Furthermore, ITT introduced a low-cost and easy-to-maintain hydrometeoro-logical network that can automatically derive the main components of the hydrological cycle.
Alumni took the opportunity to highlight specific challenges and ongoing research in their countries and institutions.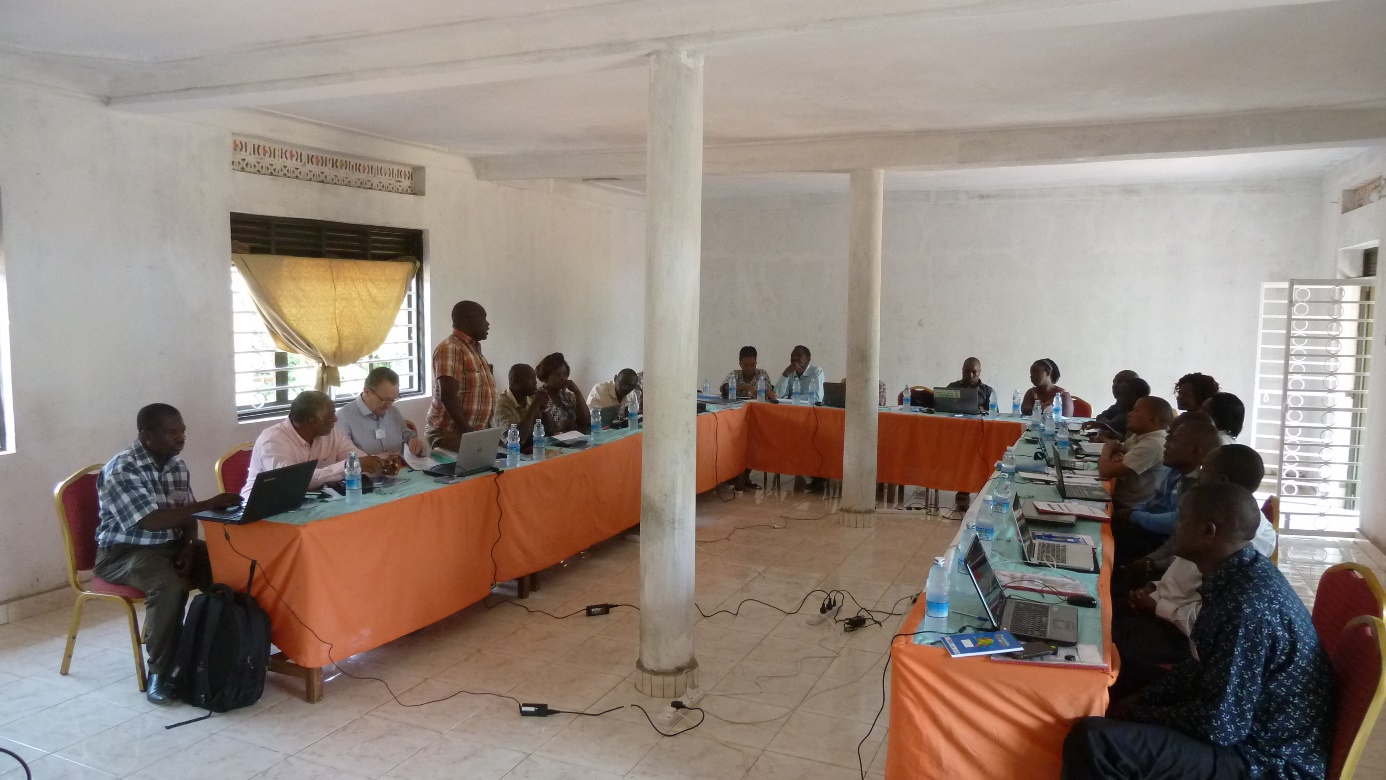 The representative of GIZ - Climate Change Adaptation Project from Moroto also participated. This contact was used by the alumni for an intensive discussion about challenges in the practical implementation of resource management projects. Thus, the group was invited to the GIOZ project office as well as to the Nakichumet Learning Center, Napak District, near which a dam site could also be visited.
A representative of the Kyoga Water Management Zone from the Mbale office described the problems of implementing a management plan for the entire zone.
On two excursion days, the group went to the two sub-basins Lokere and Lokok.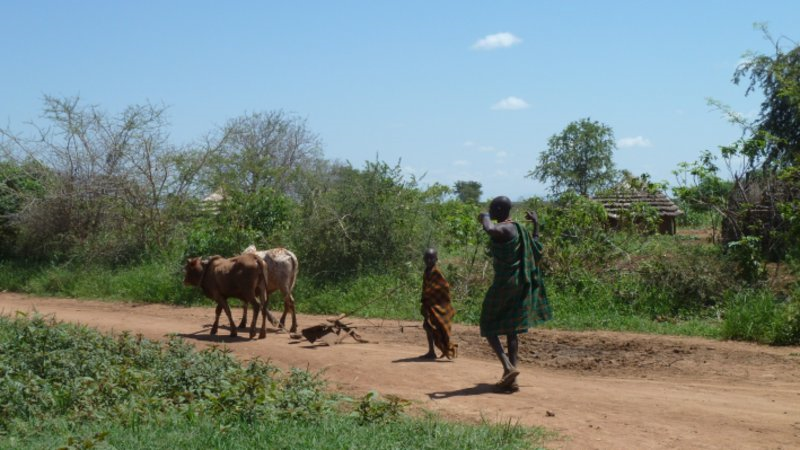 Interviews and group discussions with local society (elders, women and youth) and local leaders and social workers formed the basis for further group work in Moroto. The results were discussed with the district authorities in Moroto. This included an analysis on water security challenges in the Kapir watershed and the introduction of methods, techniques and tools for managing shared water resources using the Integrated Watershed Management Approach.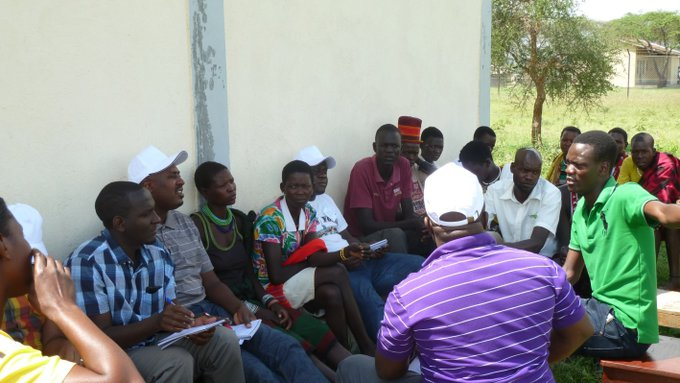 The second seminar built on the first. Several restoration plans were developed due to the efforts of the Ugandan Ministry of Water and Environment. The institutional and legal framework for water resources development in the East African region was analyzed, micro-catchment restoration plans in the Karamoja region were consolidated, and the German alumni network in East Africa was further strengthened to contribute to the development of the region..