Subject Related Partnerships with Universities in Developing Countries (InterTeTra)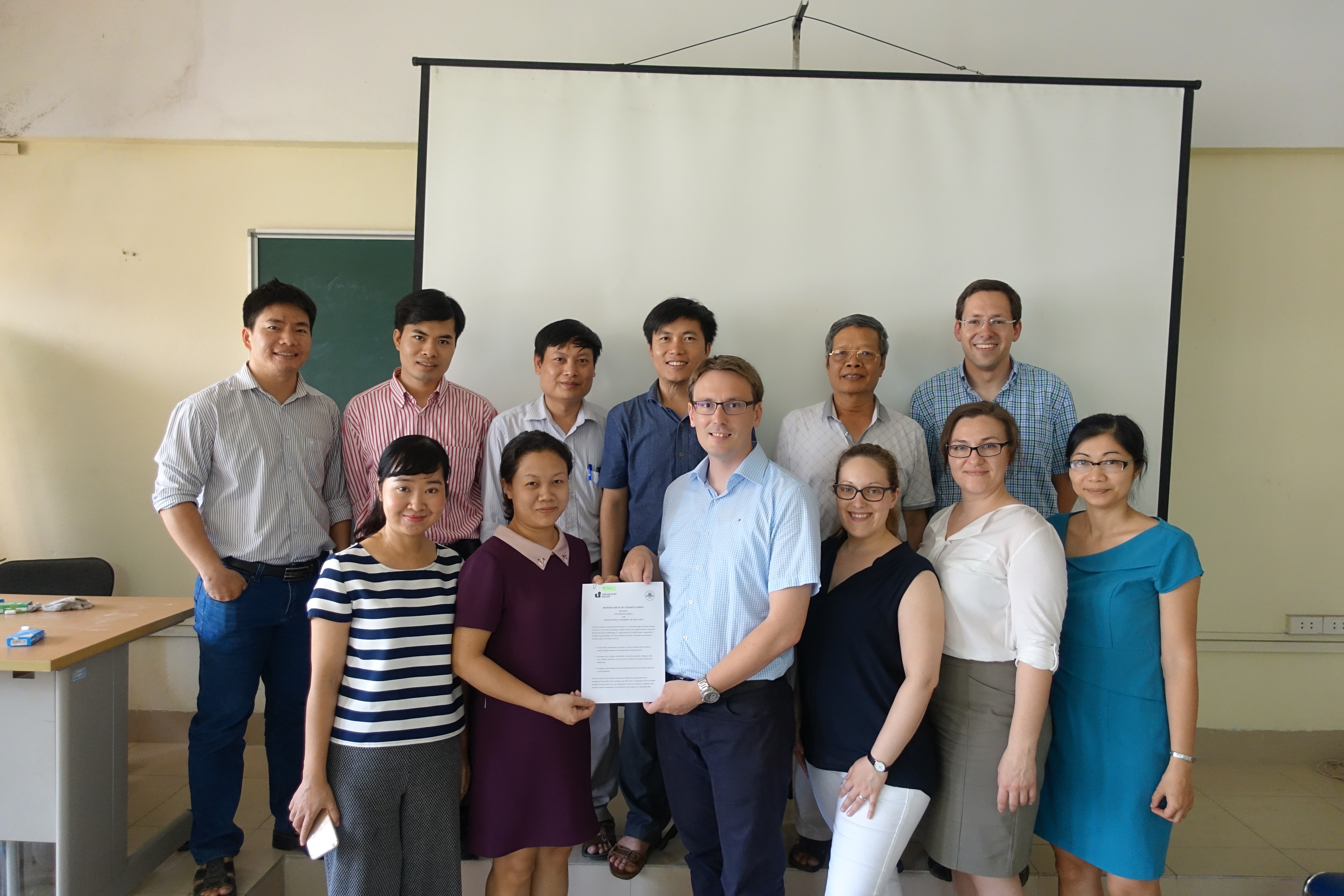 Short description of the project Inter TeTra
The reform of curricula and teacher training in terms of competence orientation is a declared goal of education policy in Vietnam. Due to more than ten years of experience with the opportunities and challenges of such a reform, the cooperation between German and Vietnamese didactics offers the development of appropriate curricula. The Inter TeTra (Interdisciplinary Teacher Training) project is a DAAD-funded subject-related partnership between the University of Siegen and the Hanoi National University of Education (HNUE) with the intention of developing curricula in Vietnamese apprenticeship training. The exchange should be interdisciplinary between mathematics and physics. The University of Siegen contributes its experience with corresponding projects (MINTUS, FäMaPDi and InForM PLUS).
Both the physics and mathematics didactics of the University of Siegen and the HNUE can have long-term contacts (in the form of doctorates in Germany, lecture tours, guest lectures and joint publications). Since 2012, there has also been a cooperation agreement at faculty level.
The project envisages the development and establishment of the following individual measures in order to achieve the stated goal:
A module in mathematics and physics teacher training on competence-based subject-linking teaching, consisting of a lecture with theoretical and a seminar with teaching practice focus.

An annual preliminary teacher training course on inter-disciplinary teaching.

A textbook for students, teachers and lecturers on subject-linking teaching, which presents the state of research on this topic. 
Further Information regarding Inter TeTra: