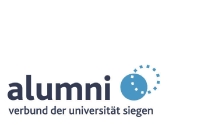 Gesichter und Stimmen zum Mentoring
.informations for mentees
Are you interested in the Career Mentoring Programme or would you like to be put in contact with a mentor? We can place you with a suitable mentor.

Sign in here.
The idea
As students you benefit from an interesting, inspiring exchange and you can orientate yourself professionally, shape your profile and build on your existing potential.
The benefit
Through this mentoring programme students have the possibility for individual career orientation as well as glimpses into working life which can help prepare them for life after university.
The aim
The mentoring programme is helpful in planning your own career and offers further development of personal and interdisciplinary skills. It can make career choice and career entry easier. Students will become more familiar with the demands faced by executives in modern companies. Networks between Alumni and students can be expanded upon.