Every Tuesday, 10:00-12:00 in H-C 6306 or H-C 6308. Alternatively, you can make an appointment through our secretariat.
Immer Dienstags, 10:00-12:00 Uhr in H-C 6306 bzw. H-C 6308. Alternativ Terminvereinbarung über unser Sekretariat.
House of Young Talents
Sekretariat
Maria Klimach


H-C 6307


+49 271 740-3508

info-hyt@uni-siegen.de

Courses and Events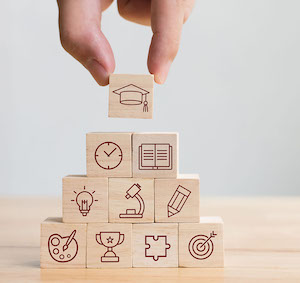 The House of Young Talents offers workshops, individual coachings and information events as supplementary qualification for research and teaching as well as career support to all junior academics at the University of Siegen. The wide range of HYT events is usually free of charge for you and tailored to the different qualification phases - from prospective doctoral researchers to current doctoral researchers and postdocs to junior professors.
You can find our current programme here.
If you have any suggestions or ideas for our programme, please feel free to send us an e-mail via programmkoordination-hyt@uni-siegen.de.
Contact person event programme:
Linda Hilkenbach
linda.hilkenbach@uni-siegen.de


H-C 6308


+49 271 740-5505
Deputy:
Titia Hensel M.A.
titia.hensel@uni-siegen.de


H-C 6306


+49 271 740-2733

As the central contact point, we would also like to draw your attention to our partner institutions at the University of Siegen: