Living & Financial Aspects
Fees and living costs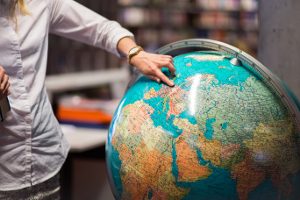 Students of the University of Siegen are currently not charged tuition fees. However, there is a semester fee of approximately EUR 330 due before every semester start as part of (re-)registration. This fee includes a ticket for free public transport in the region.
The estimated average costs of living are EUR 950 per month, including rent, health insurance, food, clothing, learning materials, phone and internet, travel expenses, entertainment, and sports. These estimated costs of living could vary depending on lifestyle, type of accommodation, budget, and spending habit. Please note that additional one-time expenses for residence permit and deposit amount to approximately EUR 700.
Further information concerning fees, housing possibilities and administrative matters can be found at the website of the International Office of the University of Siegen. You may also contact our advisors.
Funding possibilities
There are several possibilities to obtain funding for studies in Germany
The German Academic Exchange Service (DAAD) offers various grants for very good foreign students who want to move to Germany. Often these programs are tailored for students from certain countries. Detailed information can be found in the database of the DAAD, which also contains stipends from other foundations.

Very good master students frequently work as tutors for younger students, especially when they are doing their MSc thesis in a research group.

In addition, some students have side jobs to earn money. The DAAD web site provides further information about conditions and rules.
Impressions of the university and town