Doctoral Mobility
Madeleine Höfer
Office Hours:
Tuesday and Wednesday 9-11am
Contact by email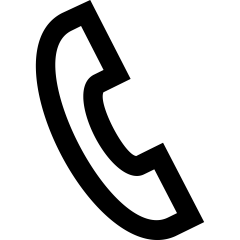 0271/740-3819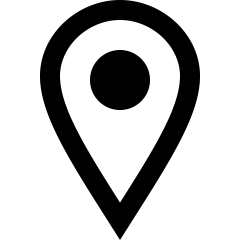 AR-SSC 121
DOCTORAL CANDIDATES

The Erasmus+ programme generation 2021 - 2027 provides a more flexible physical mobility duration to ensure the programme is accessible to PhD students from all backgrounds, circumstances, study fields and study levels.
Erasmus+ Short-Term Doctoral Mobility

Pilot Phase Summer Term 2023
This new mobility type provides funding options for short-term mobilities for PhD students at one of our partner universities in Erasmus+ Programme Countries. The mobility includes a physical stay abroad (5 to 30 days) which can be extended by a virtual component.
_____
Application deadline for the Short-Term Doctoral Mobility in Summer Term 2023: 28/4/2023
Funding Options
PhD students can apply for the following funding options:
Day 1-14:     70 EUR /day   
Day 15-30:   50 EUR /day
Example: If a doctoral candidate completes a short term mobility of 30 days at a partner university the grant can be up to 1.780,00 EUR (excl. travel days and top-ups).
Funding for short-term doctoral mobility can only be provided for stays at our partner universities in the following countries: Austria, Belgium, Bulgaria, Croatia, Cyprus, Czech Republic, Denmark, Estonia, Finland, France, Greece, Hungary, Iceland, Ireland, Italy, Latvia, Liechtenstein, Lithuania, Luxembourg, Malta, Netherlands, Northern Macedonia, Norway, Poland, Portugal, Romania, Serbia, Slovakia, Slovenia, Spain, Sweden, Turkey.
Please note: If you as a doctoral student are more interested in going abroad within Erasmus+ for a long-term stay (60 days to twelve months), this is also possible. For further information please have a closer look
here
.
Top-Up Green Travel

PhD students can apply for a Green Travel top-up of 50 EUR (one time) by unsing means of transport with low-emission, such as bus, train, or carpooling for the majority of the outward and return journey.
Requirements

The following requirements must be met by the participants:
PhD students have to be matriculated at the University of Siegen.
The short-term doctoral mobility must take place at one of our partner universities in one of the Erasmus+ Programme Countries (see Funding Options).
The duration of the physical stay abroad must be between 5 and 30 days.
The physical component must be completed successfully.
The short-term doctoral mobility must be thourougly documented (see Erasmus+ Documents).
Application Procedure
Application deadline for the short-term doctoral mobility in Summer Term 2023: 28/4/2023.
Doctoral candidates search on MoveOn for a partner university in one of the Erasmus+ Programme Countries (see Funding Options).
Once the PhD student found a suitable stay opportunity at a partner university that meets the individual research needs, the doctoral candidate contacts the coordinator of the short-term mobilities via Mail.
In case the chosen stay opportunity meets the neccessary requirements for the Erasmus+ funding, doctoral students register via MoveOn with the Department of International Student Affairs (ISA) to apply for the Erasmus+ grant.
Application Documents: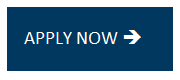 Letter of Acceptance from the host institution
Confirmation of Enrolment University of Siegen (Studienbescheinigung der Universität Siegen)
CV
Letter of Motivation (in english)
Erasmus+ Documents
Doctoral Mobility participants must document their stay abroad in accordance with the EU guidelines.
Before the Mobility:

Letterof Acceptance (issued by the host institution)
Learning Agreement
For stays with a duration more than 14 days: Online Language Support (OLS) Placement Test
If applicable: Declaration on Honour for Green Travel
Grant Agreement (issued by ISA once the above documents have been submitted)
After the Mobility: 
Confirmation of Stay
Transcript of Records
Confirmation of Recognition
Participant Report (EU)
Erasmus+ Grant Reimbursement
Reimbursement cases
If the required documents are not submitted or not submitted on time agreed in the Grant Agreement, the grant must be reimbursed.
If the stay does not begin as agreed in the Grant Agreement or is terminated prematurely, the grant must be reimbursed.
Reimbursement procedure
The Department International Student Affairs will send out a notice giving four weeks to reimburse the amount.
If no reimbursement is made, the case is handed over to Division 3: Legal and Academic Affairs, which initiates a reminder procedure. Reminders are sent with a short deadline. If the deadline is not met, enforcement proceedings are initiated.