CONTACTS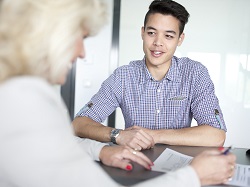 Division Student Services
The Department Student Admission, Registration and Training in German Language (STARTING) welcomes international students in the International Registrar's Office, prepares students in German Language Courses at different levels to take the DSH and thus offers the linguistic prerequisite for study courses in German at the University of Siegen.
Division International Office
The Department International Student Affairs (ISA) guides and supports international degree students, coordinates incoming and outgoing international student mobilities and maintains partnerships with institutions of higher education worldwide.
Division International Office

The Welcome Center offers international researchers (doctoral candidates, postdocs and professors) advice, support and assistance with all organizational questions regarding their stay in Siegen.