Elisabeth Kisseler - 3 Months at the German Embassy in Chile
I left my rainy hometown in Germany in early 2017 and after a long flight in a tiny seat I arrived to what would be my home for the next three months: Santiago de Chile. Here –surrounded by the Andes and amidst skyscrapers, traffic jams and smog – I would get to know a German Embassy from inside.
My tasks as an intern were challenging and diversified. To begin, I did research and wrote reports about current political issues in Chile for the political department of the embassy. Thereby, I became familiar with diverse topics such as the current challenges the Chilean party system is facing and with NGOs that advocate women's rights in Chile, a country with vast gender and other social inequalities though being one of the leading countries in terms of economic development in the region.
Writing reports was certainly not my only task during the internship; I also got the opportunity to represent the embassy at external events and to accompany the consul at talks with Chilean agencies, for example. The disastrous forest fires that had affected Chile during summer in January 2017 were a main topic. In this context I helped prepare the visit of a German expert in fire management and supported him in talks with the ministry of foreign affairs, the national forest agency and the fire department, along the way getting acquainted with issues of fire prevention and management and the respective German-Chilean cooperation.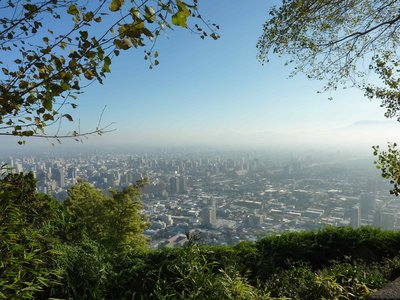 Apart from sustainable forest management, I also had to do with sustainable development in general as it is an important goal for the economic department of the embassy. During the internship I supported the preparations for an exhibition about the energy revolution in Germany. For example, I was in charge of proofreading the Spanish information brochure about the exhibition and I wrote the ambassador's speech for the opening ceremony. Also for a conference about the future use of hydrogen as energy source in the Chilean mining industry I was in charge of the ambassador's speech. Moreover, I got the chance to attend this conference as well as another event about the future of copper mining – the heart of Chile's economy. Afterwards, I used to report about these events to the embassy and on one occasion I wrote an article about a conference that was published on the embassy's website.
Finally, for the cultural department of the embassy I supported the preparations of a vernissage of a Chilean artist that took place in the embassy building and I assisted the evening of the vernissage itself.
All in all, from my point of view an internship at a German embassy is an enriching experience as it allowed me to gain a number of skills and new impressions, not only through the internship itself but also through my stay abroad in general.