Contact
Susanne Engelmann
Walk-In Office Hours:
Tue & Wed 9 - 11
Contact by email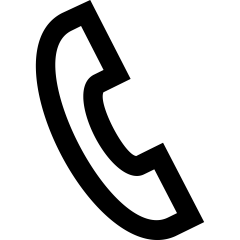 0271/740-2004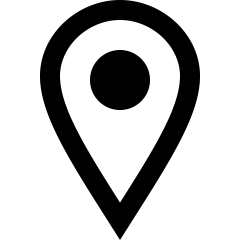 AR-SSC 122
Info-Sessions
GO ABROAD:
Dein Weg ins Ausland

Digital über Webex:
Do, 9.11.2023, 16-18 Uhr
Anmeldung unter: outgoing@zv.uni-siegen.de

Auf dem Campus:
Mi, 15.11.2023, 14-16 Uhr
AR-D 5105 (gelber Hörsaal)
Traineeships
All students, graduating students and doctoral candidates at the University of Siegen can be funded...
for self-organised traineeships in companies and organisations as well as teaching assistantships
for self-organised traineeships in research institutions and laboratories as well as research assistantships
Search for Traineeship Placements
Traineeship placement and practical programmes for students
 Traineeship placement and practical programmes especially for teacher training students
Traineeship placement and practical programmes for graduating students and doctoral candidates
More offerings
AIESEC Social Projects and Traineeships Abroad
AIESEC is an international, youth-led exchange organisation that arranges traineeships and social projects abroad for young people aged 18-30 for a participation fee (390 EUR for the first, 100 EUR for each additional one). AIESEC works with NGOs and start-ups and offers access to projects around education, equality, environment and culture in various partner countries in Africa, Asia, Latin America and Europe. Participants can apply for a one-time, country-specific funding for a corresponding activity in the time frame of 2 to 12 months through travel allowances for arranged specialised internships in non-European countries. Meals and accommodation must be arranged with the respective project partner.
Vulcanus in Japan
The EU-Japan Center for Industrial Cooperation invites applications for funded eight-month industrial internships for European students and PhD students in science or engineering between the 4th year of study and the penultimate PhD year. Part of the programme is a one-week seminar on Japan and a four-month intensive Japanese language course. The funding covers travel and living expenses. Accommodation is provided by the companies.


Mercator Kolleg
The Mercator Kolleg awards scholarships to university graduates and young professionals to prepare them for responsible positions in international cooperation. During the 12-month program, the fellows work in two to three international organizations or in globally active NGOs, think tanks and companies. A practical question on topics of international cooperation (e.g. foreign and security policy, economic, health, climate, energy, migration or education policy) designed by the fellows themselves determines the choice of work stations.

Scholarship program "Metropolises in Eastern Europe"
The program is financed by the Alfried Krupp von Bohlen und Halbach Foundation and includes funding for a stay abroad in Eastern Europe, usually for one year (minimum duration 7 months - maximum duration 4 semesters), with an intensive language course in the country of destination and/or additional language courses during the studies abroad. The first part of the stay abroad usually focuses on language studies, the second part on the study or research project. An internship of several weeks after the research or studies abroad is possible. Eligibility criteria for internaitonal (non-German) students are published here. 
Please note: In the 2023 application process, projects in the countries Russia, Belarus and Ukraine are not funded.