Martin McDonaghs "The Pillowman"
Presented by The Desperate Thespians / February 4, 5 and 6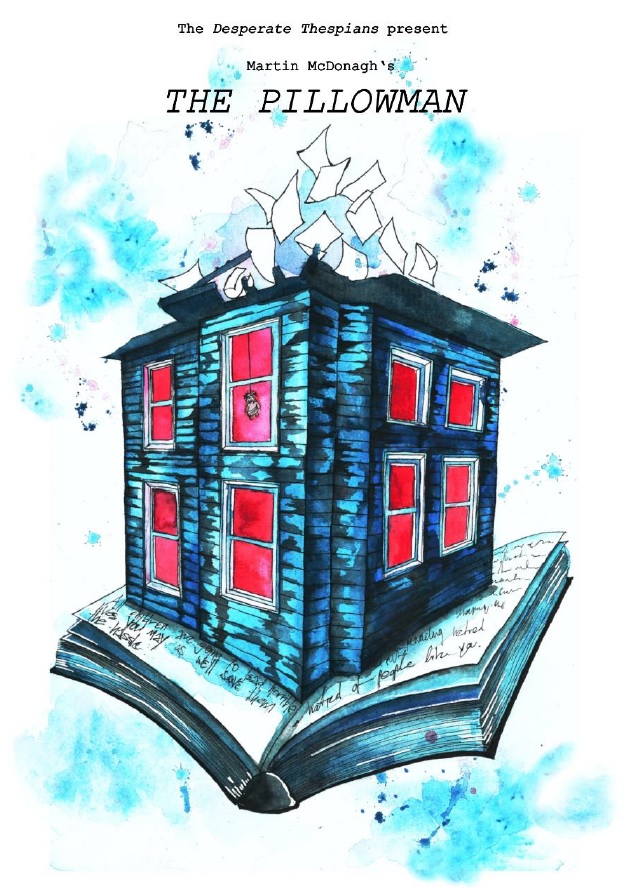 Our English drama group "The Desperate Thespians" will perform Martin McDonagh's THE PILLOWMAN in Siegen on February 4, 5, and 6.
This play is set in a totalitarian state in the near future. The writer Katurian finds himself in a police interrogation room, where two policemen interview him about a series of murders involving children. There, he learns that the murders were committed after his short stories. That is why the police name him as a prime suspect.
Katurian tries to convince the police of his innocence. During his interrogations, he has to face memories from his dark childhood and learns about an inconvenient truth.
Tickets are available at AR HB Foyer, Musikbar Schellack and via email at hartwig@anglistik.uni-siegen.de
Web: https://www.facebook.com/DesperateThespians/