Univ.-Prof. Dr. Carolin Gerlitz
Medienwissenschaft - Digital Media and Methods
Telefon
+49 (0) 271-740 5150
Adresse
Herrengarten 3
57072 Siegen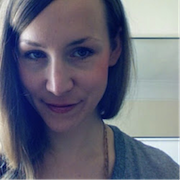 Research Interests
Digital media technologies, inventive methodologies for media research, digital methods, platform studies, social media, app studies, valuation, media of calculation, economic sociology, quantification and metrics, data, infrastructure studies, sensor media, issue mapping.
General information & office hours
Sprechstunden werden nach Anfrage per Email digital angeboten.
Aktuell bin ich in Teilzeit-Elternzeit und konzentriere mich auf die Leitung der Forschungsprojekte. Meine Professur wird durch Dr. Marcus Burkhardt vertreten. 
Currently I am in part-time parental leave and am focusing on my research projects. Dr. Marcus Burkhardt will substitute my professorship.
Student Assistants
 Christina Schaumburg