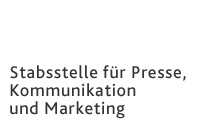 Contact
Executive Department for
Press, Communication and Marketing
Adolf-Reichwein-Straße 2a Gebäude AVZ (Gebäudeteil AR-NA) 57068 Siegen
Phone:&nbsp&nbsp&nbsp +49 (0)271/740-4915 Fax.:&nbsp&nbsp&nbsp +49 (0)271/740-4911 E-Mail:&nbsp&nbsppresse@uni-siegen.de
Science is International
Together with eight other German scientific organizations, the HRK has issued an opinion on the USA entry prohibition for nationals from Iraq, Iran, Yemen, Libya, Somalia, Sudan and Syria.
Joint statement of the German Rectors' Conference (HRK), the German Academic Exchange Service (DAAD) German Research Foundation (DFG), the Helmholtz Association (HGF), Humboldt Foundation (AvH), the Leibniz Association (LG), Max Planck Society (MPG) , The National Academy of Sciences Leopoldina, and the Science Council (WR):

Scientific knowledge can only be gained in an open, free and international discourse. For this, personal exchange across academic disciplines, nations and cultures is necessary. The decree adopted last Friday by the US president is a global disadvantage for people on the basis of their origin and hence an attack on the basic values of science. German scientific organizations therefore view the presidential decree with the greatest concern. It is not a suitable means in the necessary fight against terrorism and will seriously affect the international exchange, so essential for scientific cooperation.

Even if the details of the implementation of the entry ban into the US are not yet clear for nationals from Iraq, Iran, Yemen, Libya, Somalia, Sudan and Syria, the first consequences are already felt: numerous internationally active scientists were denied entry into the USA. They were thus excluded from scientific conferences, symposia and seminars. In the meantime, American scientific institutions have been forced to put travel plans on hold to protect their students as well as researching members.

The reliability and predictability of their social frameworks are indispensable for international science and research. The path of isolation taken by the decree has at present still unpredictable, but in any case far-reaching, consequences beyond the United States of America. Especially in times of international crises, science is a valuable intergovernmental link, which urgently needs to be preserved. The German scientific organizations therefore appeal to the US government to immediately withdraw the entry ban. Naturally, the organizations support their scientists affected by the decree, as well as their American cooperation partners. They urge rapid clarification of the legal implications of the decree and are available to the German and American authorities for discussions within the framework of the transatlantic dialogue.