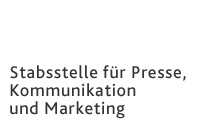 Contact
Executive Department for
Press, Communication and Marketing
Adolf-Reichwein-Straße 2a Gebäude AVZ (Gebäudeteil AR-NA) 57068 Siegen
Phone:&nbsp&nbsp&nbsp +49 (0)271/740-4915 Fax.:&nbsp&nbsp&nbsp +49 (0)271/740-4911 E-Mail:&nbsp&nbsppresse@uni-siegen.de
Millions for Civil Security Research at the University of Siegen
How can citizens connect with social media in disaster situations and organize help? And how can companies protect themselves through cross-company networking? An interdisciplinary research group at the University of Siegen wants to find out.
January 21, 2013 is still remembered by many people in Siegen. A fire at Deutsche Telekom's switchboard paralyzed many communication channels. 500,000 people and hundreds of companies were cut off from telephone and Internet for days, the websites of authorities and rescue services offline, the emergency phone numbers 110 and 112 out of service and the local radio stations out of order. On the other hand, the Facebook page of the Kreisleitstelle (regional coordination center), developed by researchers at the University of Siegen, worked: it was also actively used by the population to obtain information about the current situation. A research group at the University of Siegen would now like to examine more closely how citizens and companies can network in disaster situations via social media. The project "KontiKat" (civil society and operational continuity through socio-technical networking in catastrophe situations) is funded by the Federal Ministry for Education (BMBF) with around 2.77 million euros.

"We are very pleased that our project has been awarded. A promotion at this level is already something special and offers us great possibilities, "says the head of the new research group, Dr. Christian Reuter from the Institute for Business Information Systems at the University of Siegen. "How can volunteers organize help quickly and easily using social media? How do they come together with the needy? And how can companies network and support each other in times of need? We would like to clarify these questions and develop corresponding concepts for them. "Reuter emphasizes that not only technical breakdowns or storms can quickly paralyze whole infrastructures. "Terrorism and cyber-attacks are also a great threat today and lead to massive disruptions. We intend to contribute to keeping the impact of such events as low as possible."

Six junior scientists from the University of Siegen are working together in the "KontiKat" project. Professors from various disciplines support them as professional mentors. In addition to the area of "Computer-assisted Group Work", the subjects "Business Information Systems and New Media", Media Sciences, Business Administration, and German Language Studies are also involved. "Through interviews and the evaluation of empirical data, we would first like to find out which media and platforms are used by citizens and companies and how they are networked," explains the project manager. On the basis of these findings concrete support concepts are to be developed and implemented technically. "Fake News" need to be considered in this process, says Reuter: "False messages are spreading on the Internet at a breakneck speed and can cause serious damage, especially in disaster situations."

A better network could also prevent financial damage to small and medium-sized enterprises in the event of a crisis. Disturbances in customer relations or in the internal operational procedures can quickly go into the millions. In contrast to large corporations, many smaller companies do not have the best security possible in the event of catastrophes, Reuter and his colleagues found out: "Often they tend to underestimate the complexity of such crises and rely exclusively on their direct environment when dealing with them. "KontiKat" is intended to show the company how to network with other companies and find a way to master the situation together. "We want to provide the plants with simple and efficient tools, which we will subsequently implement and test together with them," says Reuter.

Background:
The "KontiKat" project of the University of Siegen is planned for a total of four years. It is funded by the Federal Ministry of Education and Research (BMBF) within the framework of the program "Civil Security - Promoting Young Talent through Interdisciplinary Competence Building", as one of a total of five research groups all over Germany. Associated partners include the Federal Office for Population Protection and Disaster Aid (BBK), the IHK Siegen, disaster control authorities in Siegen and Frankfurt and various companies. Further information on the project can be found on the Internet at www.kontikat.de.

Contact Persons:
Group Leader Dr. Christian Reuter (Institute for Business Information Systems, University of Siegen)
E-mail: christian.reuter@uni-siegen.de

We encourage companies that would like to participate in the project to contact us. Students in the study programs mentioned, can participate within the framework of papers and thesis.

Picture: Dr. Christian Reuter (University of Siegen) and State Secretary Stefan Müller MdB (Federal Ministry for Education and Research) at the transfer of the funding authorization on June 22, 2017 in Berlin.