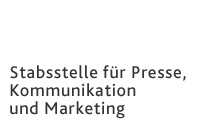 Contact
Executive Department for
Press, Communication and Marketing
Adolf-Reichwein-Straße 2a Gebäude AVZ (Gebäudeteil AR-NA) 57068 Siegen
Phone:&nbsp&nbsp&nbsp +49 (0)271/740-4915 Fax.:&nbsp&nbsp&nbsp +49 (0)271/740-4911 E-Mail:&nbsp&nbsppresse@uni-siegen.de
The University of Siegen is Among the Best "Young Universities" Worldwide
The University of Siegen is ranked 68 out of 200 by the "Times Higher Education" ranking of the best young universities in the world. It is one of eleven German educational institutions that have made it onto the ranking list.
For the first time, the University of Siegen has made it to 68th place in the "Times Higher Education" (THE) - ranking of the young universities. A total of 200 universities are on the international THE list, including eleven German educational institutions. Together with the University of Paderborn, the University of Siegen is one of two German newcomers. It shares place with Murdoch University from Australia and the University of Texas at San Antonio in the USA.

In the ranking, educational institutions established less than 50 years ago are evaluated. "Times Higher Education" takes into account performance indicators from five different areas: quality of teaching, quality of research, citations from the work of the universities, the acquisition of third-party funding, and the international orientation.

From the German perspective, the University of Ulm was ranked 8th among the top three of Germany's best young universities, the University of Duisburg-Essen (rank 13) and the Karlsruhe Institute of Technology (rank 9). On the other hand, the École Polytechnique Fédérale de Lausanne from Switzerland is at the top of the overall ranking for the third year in a row. The top ten is otherwise dominated by Asia: five of the ten best young universities come from Hong Kong, South Korea and Singapore.

THE is known for "The Times Higher World University Ranking", an annual ranking of the "Top 800 Universities" worldwide. In addition, THE offers several other rankings, including the "Young University Ranking", which was expanded this year from 150 to 200 educational institutions. The complete result of the rankings can be found here.