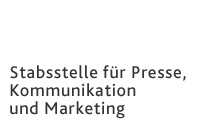 Contact
Executive Department for
Press, Communication and Marketing
Adolf-Reichwein-Straße 2a Gebäude AVZ (Gebäudeteil AR-NA) 57068 Siegen
Phone:&nbsp&nbsp&nbsp +49 (0)271/740-4915 Fax.:&nbsp&nbsp&nbsp +49 (0)271/740-4911 E-Mail:&nbsp&nbsppresse@uni-siegen.de
New Heads at the University of Siegen
Siegen mayor Steffen Mues, Rector Prof. Burckhart, and Head of Administration Mr. Richter welcomed the newly appointed professors in the town hall.
From Berlin, Freiburg, Aachen, Essen, Karlsruhe, Leicester (England) or Amsterdam (Netherlands), 18 new professors have come to Siegen. They all accepted the appointment of the University of Siegen and have been working for the university since July 2016. In this university town, it is already a good tradition to welcome newly appointed professors. Therefore, mayor Steffen Mues had invited to the historical council chamber of the city and welcomed the "newcomers" together with Prof. Dr. Holger Burckhart, Rector of the University, and Head of Administration Ulf Richter.

"We are very pleased that you have chosen Siegen. An outstanding partnership has developed between the university and the city. With the campus at the Unteres Schloss, the university has arrived in the center - and this has a very positive effect on all areas. We will do everything we can to further strengthen this partnership, "said Mayor Mues, summarizing the development of the city over the past few years, especially through the project "Siegen - Zu neuen Ufern ".

Rector Prof. Burckhart also emphasized the collaboration between the city and the university: "The welcome culture in a city is quite different when city and university understand each other well. This also makes a clear mark in the region, this cooperation makes us strong and distinguishes us. "With all newly appointed professors, the Rectorate of the University pursued the goal of winning personalities who, in addition to professional excellence, identify with city and university. "It is not about 'singing praises', but about seriously analyzing and tackling our projects. We want to advance Siegen as a city and a university as a joint project, we believe in it."

After the welcome in the town hall, the group explored the old town with Mayor Mues as a "city guide". Previously, the professors had registered in the guestbook of the city of Siegen.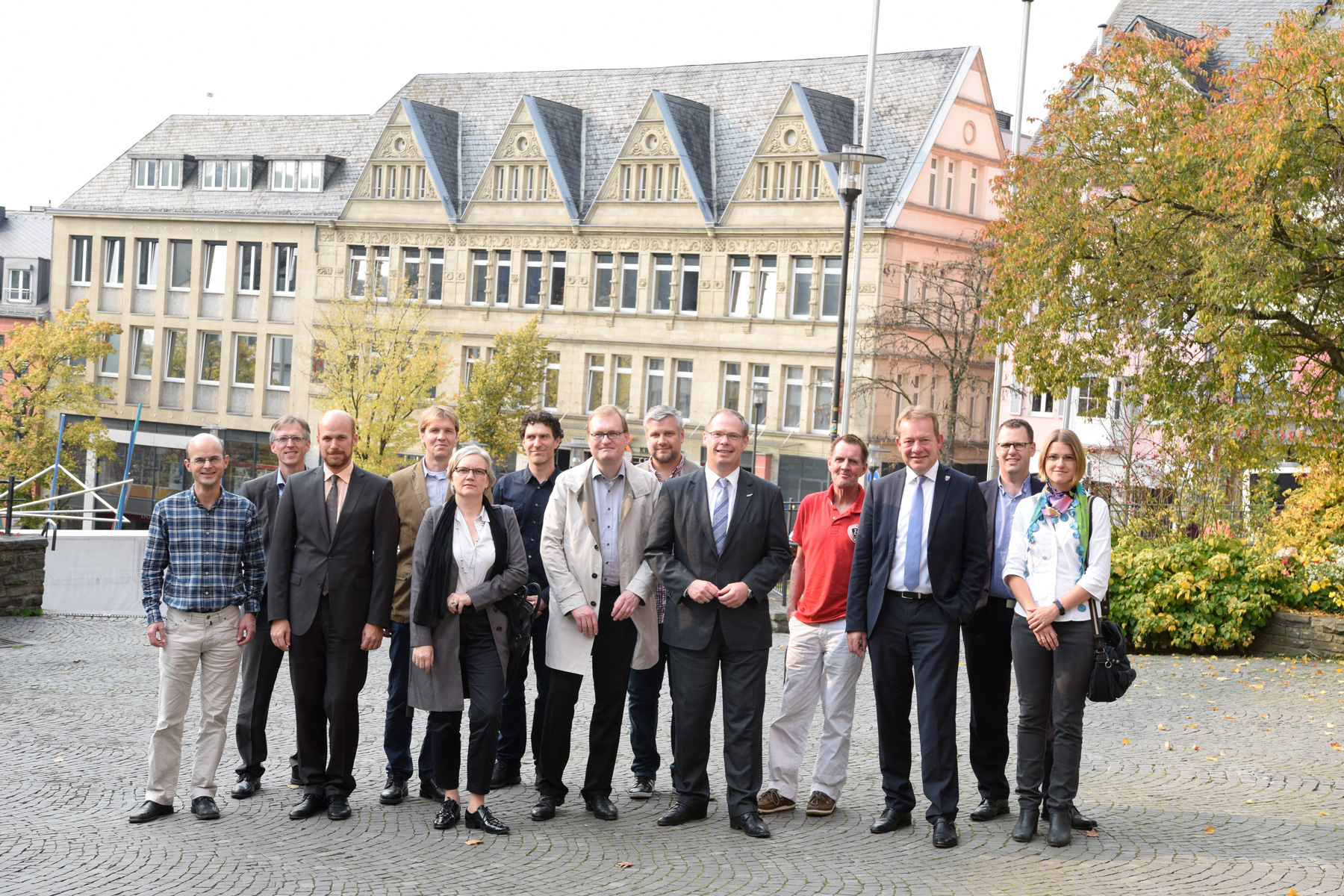 The newly appointed professors at the university (active since July 2016):
Prof. Dr. Natascha Adamowsky – Digital Media Technologies (Fakulty I)
Prof. Dr. Michael Bongardt – Anthropology, Culture- and Social Philosophy (Faculty I)
Prof. Dr. Peter Burggräf – International Production Engineering and Management (Faculty IV)
Prof. Dr. Carsten Engelhard – Analytical Chemistry (Faculty IV)
Prof. Dr. Kerstin Ettl – Entrepreneurial Diversity & SME Management (Faculty III)
Prof. Dr. Alexandra Flügel – Education with Focus on Elementary Science Education (Faculty II)
Prof. Antje Freiesleben – Building Studies and Development (Faculty II)
Prof. Dr. Carolin Gerlitz – Digital Media Technologies (Faculty I)
Prof. Dr. Jörg Griebel – Public Law and International Business Law (Faculty III)
Prof. Dr. Marc Hassenzahl – Ubiquitous Design (Faculty III)
Prof. Dr. Christian Hesch – Numerical Mechanics (Faculty IV)
Prof. Dr. Tim Klucken – Clinical Psychology (Faculty II)
Prof. Dr. Kristof van Laerhoven – Ubiquitous Computing (Faculty IV)
Prof. Dr. Martin Manns – Manufacturing Automation (Faculty IV)
Prof. Dr. Michael Möller – Visual Szene Analysis (Faculty IV)
Prof. Dr. Daniel Pak – Structural Steel Engineering and Composite Steel Construction (Faculty IV)
Prof. Dr. Rob van Stee – Mathematical Optimization (Faculty IV)
Prof. Dr. Alexander Vossen – Business Administration, Entrepreneurship in Context (Faculty III)