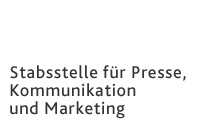 Contact
Executive Department for
Press, Communication and Marketing
Adolf-Reichwein-Straße 2a Gebäude AVZ (Gebäudeteil AR-NA) 57068 Siegen
Phone:&nbsp&nbsp&nbsp +49 (0)271/740-4915 Fax.:&nbsp&nbsp&nbsp +49 (0)271/740-4911 E-Mail:&nbsp&nbsppresse@uni-siegen.de
Impressive Reelection of Head of Administration Ulf Richter
Ulf Richter remains head of administration of the University of Siegen. The university election assembly reelected the 47-year-old prematurely by a large majority.
The University of Siegen relies on continuity and has prematurely confirmed Ulf Richter in his office as head of administration. The University Electoral Assembly, which consists of members of the Senate and the University Council, reelected Richter by a large majority. Richter accepted the election. His term is extended until 2031.

The premature extension is also seen as an award to Richter for his work done so far, said University Rector Prof. Dr. med. Holger Burckhart on the sidelines of the University Electoral Assembly: "The cooperation with Mr. Richter has been characterized in recent years by an extraordinary quality and reliability. I am pleased to be able to continue this in the future." At the same time, re-election is an important signal for the future of the University of Siegen: "We are united in the concern and commitment to our university. In view of the great tasks that lie ahead, the re-election of the Chancellor is of great importance."

He said he was looking forward to continuing his work in the future, emphasized Ulf Richter after the election. Since taking office four years ago, he has been institutionally developing and modernizing the processes and structures in university administration. Another important topic is: The university's building project with the renovation of the Unteres Schloss location and the construction of the administrative building "AVZ" on the Haardter Berg. He also prepared the forthcoming modernization of the Adolf-Reichwein-Straße campus, Richter said: "I would like to accompany the implementation of this major project." Another goal is the further development of the master plan with the projects "Uni in die Stadt" and "Science Campus". In addition, Richter wants to push the digitization process in the administration after the complete digitization of the campus management system.

Richter started as the third Chancellor of the University of Siegen in the summer of 2013 to succeed Dr. Johann Peter Schäfer after the latter retired. Richter, born in 1970, comes from Gardelegen in the Altmark. He is married and has a daughter. Prior to his post as Chancellor of the University of Siegen, the graduate in business law was, among other things, managing director of the Helmholz Center for Infection Research.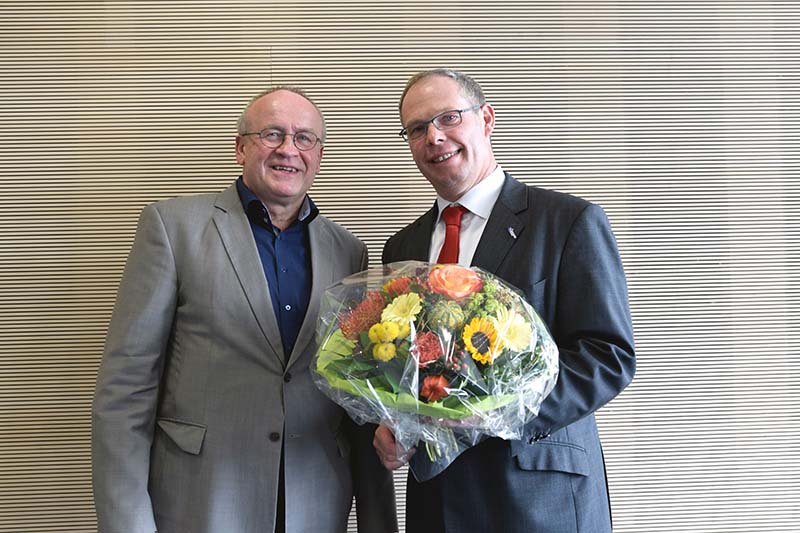 The Head of the University Electoral Assembly, Prof. dr. Thomas Naumann (l.) Congratulates Ulf Richter (r.) on his re-election as Head of Administration of the University of Siegen.