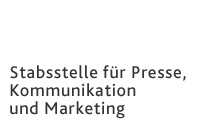 Contact
Executive Department for
Press, Communication and Marketing
Adolf-Reichwein-Straße 2a Gebäude AVZ (Gebäudeteil AR-NA) 57068 Siegen
Phone:&nbsp&nbsp&nbsp +49 (0)271/740-4915 Fax.:&nbsp&nbsp&nbsp +49 (0)271/740-4911 E-Mail:&nbsp&nbsppresse@uni-siegen.de
Carpool Seats Offered – Passengers Wanted
Five students from the University of Siegen have developed a passenger app in addition to their studies. "campusride" starts just in time for the winter semester 2017/2018 and is also meant be a kind of community for students and university staff.
"In principle, we are a start-up without start-up," explains Simon Kaczmarek from "campusride". He and his fellow student André Sekulla came up with the idea for the passenger app in 2015. "We decided to start something, because we noticed that many cars on the way to and from the university are only occupied by the driver and there are hardly any opportunities to spontaneously join someone." Now, two years later, campusride is on time for the start of the winter semester 2017/2018: an app only for students and staff of the University of Siegen, who can arrange carpools with it. You can download it for free in the app stores for Android and iOS. The students did not start a company to commercialize this.

At the end of 2015, the idea for campusride achieved second place in the competition "Hau raus!" of the initiative Startpunkt57. In addition, the team applied for quality improvement funds - and got them. "So we were able to finance developer accounts and server costs and pay a designer. However, we will spend most of it on marketing, "says Pascal Nowak, who wrote the app for Android.

The campusride team now consists of five students: Pascal Nowak, Julian Hoffmann, Baris Watzke and Maik Bastian studying computer science in the master's program. They take care of the development and usability. Simon Kaczmarek is studying Business Administration Master "Controlling and Risk Management", and is the project leader in the team. For the five of them campusride is not a project which they get credit for or which they want to expand into a business. "This is completely private," explains Pascal Nowak, "we just wanted to have our own app in the store." And Simon Kaczmarek adds: "campusride will continue to be a student project at the university."

Interface and operation of the app are similar to many other programs and therefore easy to understand. With one click, you create a new trip, enter the start and destination, date and time, travel costs and, if necessary, further information. "For example, you can choose to only search for your own gender," says Simon Kaczmarek, pointing to the appropriate box. In a few steps you can offer your ride. campusride should be even more than "just" a carpool, as Pascal Nowak explains: "There is a chat function so that you can write with your passengers. It is also a way to get to know other students and staff at the university. We can imagine, for example, study groups or users going places together."

"We want to see rides offered regularly and the app used daily," says Kaczmarek. After all, the team has put a lot of work into the program: around 20 working hours per week for two years. Over time, ideas have been repeatedly rejected and re-worked, Pascal Nowak says: "From the first idea to today, a lot has changed. In the end, maybe five percent of the original idea are left over: a free carpool at the University of Siegen."