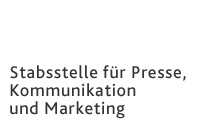 Contact
Executive Department for
Press, Communication and Marketing
Adolf-Reichwein-Straße 2a Gebäude AVZ (Gebäudeteil AR-NA) 57068 Siegen
Phone:&nbsp&nbsp&nbsp +49 (0)271/740-4915 Fax.:&nbsp&nbsp&nbsp +49 (0)271/740-4911 E-Mail:&nbsp&nbsppresse@uni-siegen.de
How transnational are European civil society organisations?
Research to be published next week through the TransSOL project shows that civil society organisations (CSOs) have responded to the various crises affecting the EU, and they have also worked across countries to promote solidarity. However, CSOs tend to act nationally, regionally and locally rather than transnationally.
From early to mid-2017, TransSOL conducted 245 interviews with CSOs across eight countries: Denmark, France, Germany, Greece, Italy, Poland, Switzerland and the United Kingdom. This survey was divided into three parts, reflecting three areas of vulnerability in recent times of crisis: migration / asylum, employment and disability.

Key findings of this survey show that, while solidarity is a key reason for joining a CSO, transnational solidarity remains limited.
The most important reason for joining a CSO is an altruistic willingness to help others (63%); the second most relevant reason to join such an organisation is for sharing political ideas and values (55%); and more than one third of the respondents (36%) say people join "for political support".
Only half of all CSOs are active at the transnational level (53.9% at EU in particular and 48.6% at the transnational level).
Danish and Polish CSOs lead the group on European and transnational level activities,while Greek, German, British and Swiss organisations appear to be less inclined to engage across their country borders, while French and Italian CSOs occupy an intermediary position.
One reason for this national, local and regional action is because of the service-oriented nature of the work of CSOs. In particular, they help people to access welfare-state benefits.
Two thirds of CSOs provide assistance with accessing the welfare state on a regular basis and another 10% does so from time to time.
Only one in every five organisations undertake fundraising at the transnational level while two thirds carry out fundraising at the national level.
In terms of funding, grants from national governments are more than twice as important as European grants.
The national and subnational levels are more relevant as arenas for policy engagement. Only 38% of surveyed CSOs have a consultative status with the EU.
The full report and analysis can be found at transsol.eu. TransSOL is a project run by the universities of Copenhagen, Crete, Geneva, Florence, Glasgow Caledonian, Sciences Po, Sheffield, Siegen and Warsaw, along with the NGO European Alternatives, and is funded through the Horizon2020
programme of the European Union.

Press Contact
Dr. Natalie Roxburgh
TransSOL Communications
natalie.roxburgh@uni-siegen.de