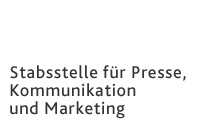 Contact
Executive Department for
Press, Communication and Marketing
Adolf-Reichwein-Straße 2a Gebäude AVZ (Gebäudeteil AR-NA) 57068 Siegen
Phone:&nbsp&nbsp&nbsp +49 (0)271/740-4915 Fax.:&nbsp&nbsp&nbsp +49 (0)271/740-4911 E-Mail:&nbsp&nbsppresse@uni-siegen.de
Second Annual Reception for International Researchers
Yu Pang, Xiaoqiu Dou (v.l.)
The Welcome Center of the University of Siegen organizes an evening for guest scientists, which is all about exchange.
How do I obtain health insurance? In which kindergarten can I register my child? These and many more questions must be asked by people who come to research and work at the university. Answers can be found at the Welcome Center of the University of Siegen, which is dedicated to supporting guest researchers and international professors starting their new home away from home. As a part of this an annual reception is now being held for the second time, organized by Dr. Nina Fenn of the Welcome Center. She received support from Ayse Cakir and Ben Wrigley.

"The evening is for everyone who is attended to by the Welcome Center, but also for their families and friends and of course for the host professors," explains Fenn. True to the motto of the evening, "Strangers are friends you have not met yet", all participants can get to know each other and exchange ideas in a Christmas atmosphere.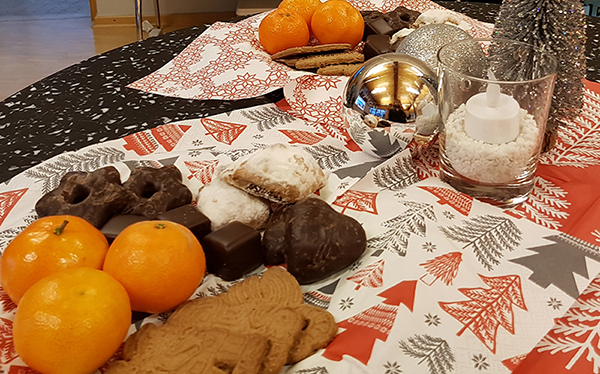 Xiaoqiu Dou has come to Germany from China and has been living here for almost two years. The postdoctoral researcher works in the fields of physics and chemistry and feels very comfortable in Siegen. Only one thing she could not quite get used to: "To be honest, I do not like the German food very much. It's very different from what I know from China, "she says. But Germany has other advantages: "There are far fewer people living here than in my home country. No matter where you go in China, it is always crowded. In Siegen I can even get a seat in the bus, that is rarely the case at home. Here, we are given the opportunity to connect with people from all over the world, which is more difficult in China. I like this aspect of it very much".

She was surprised that the shops in Germany close on Sundays: "We do not have that," she says. Many stores in China are open 24 hours a day, seven days a week. There, you only get two weeks' vacation a year, at most. "I think that's why Germans are a lot more relaxed than Chinese. They just have more time for themselves."

In addition to the annual reception, other leisure activities are organized for the visiting researchers: "I think we have now created a balanced program that helps people to settle in Siegen," says Dr. Fenn. "Every month we organize a regulars' table, which has received really good feedback so far. Sometimes we go on city tours and brewery visits, sometimes we go picnicking or bowling, there is something for everyone and it always remains varied. "But the Welcome Center also supports international guests in important questions and concerns. For example, they can take advantage of an accompanying advisor when going to the authorities, and Nina Fenn also helps them to find a flat.

Written by Alessa Risse