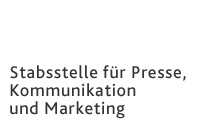 Contact
Executive Department for
Press, Communication and Marketing
Adolf-Reichwein-Straße 2a Gebäude AVZ (Gebäudeteil AR-NA) 57068 Siegen
Phone:&nbsp&nbsp&nbsp +49 (0)271/740-4915 Fax.:&nbsp&nbsp&nbsp +49 (0)271/740-4911 E-Mail:&nbsp&nbsppresse@uni-siegen.de
Honor for Researcher and University
Professor David B. Audretsch, Ph. D., hat die Ehrendoktorwürde der Universität Siegen erhalten.
The University of Siegen honors Professor David B. Audretsch with an honorary doctorate for his outstanding achievements.
Südwestfalen is home to world market leaders and family businesses, small and medium-sized enterprises (SMEs) whose innovative power and success make German middle class so strong. SME research has long been a beacon of research at Faculty III (School of Economics, Business Informatics and Business Law) of the University of Siegen. The fact that research in the field of small and medium-sized enterprises, innovation and entrepreneurship is carried out worldwide is due in part to Professor David B. Audretsch, Ph.D. The University of Siegen has awarded Prof. Audretsch (University of Indiana, USA) an honorary doctorate ("Doctor honoris causa") at a ceremony at the Museum of Contemporary Art in Siegen.
"An honorary doctorate is always something very special. Bestowing the title of honorary doctor on you is good for the university, "said Rector Prof. Dr. med. Holger Burckhart. "David Audretsch has set up a research agenda that fits in perfectly with our school - and is an outstanding academic personality," said Prof. Dr. med. Volker Wulf, Dean of Faculty III, referring to the extraordinary achievements of the new honorary doctor. Scientific literature shows more than 74,000 citations, a number that is exceptional, on an international level as well. In addition to the proven professional expertise, Prof. Dr. Günter Beck, the organizer of the ceremony, stressed the human qualities of the honorary doctor, who is connected to the school through his long standing involvement in meetings and events. The two lectures provided short but decisive insight into the research of the honorary doctor.
Prof. Dr. Dirk Czarnitzki used a study to illustrate the influence of Prof. Audretsch's research in innovation research. Prof. Dr. Christina Günther (WHU - Otto Beisheim School of Management) showed the biases that existed in the past about small and medium-sized enterprises - and were shown to be wrong by the research of David Audretsch. "When you started, there was no research on small and medium-sized businesses. You discovered that they are drivers of innovation and you achieved fundamental research aspects of entrepreneurship. I am so happy that you have taken these steps for us, "said Prof. Günther. As an example, she referred to the "Small Business Journal", which was initiated by the work of Prof. Audretsch - and is today firmly established as a scientific platform. In addition, there are 16 books and more than 100 articles in international journals.
At the University of Siegen, SME research picked up in 1997, when the Chair of Business Administration, especially small and medium-sized enterprises, was established. Andreas Pinkwart accepted the call to Siegen. The eulogy to Prof. Audretsch was now held by Prof. Pinkwart himself. The Minister for Economic Affairs, Innovation, Digitization and Energy of the State of North Rhine-Westphalia spoke words of praise: "You are a global expert, a high-caliber expert, one of the most cited economists in the world. With your research you have closed a huge gap - and thus helped science to advance tremendously. The awarding of the honorary doctorate is also a distinction for our university." Prof. Pinkwart emphasized the numerous findings which, thanks to research, can be incorporated into economic policy measures in order to strengthen the attractiveness of a location. "We have to get away from the backward gaze, it's about shaping the economic future. We are a region leading in knowledge. That is why it's so great that the university has brought medical education here. That is exactly what we need."
And what did Prof. Audretsch himself say? The American called his award "a great honor" and said, "I've dedicated my entire life as a researcher to small and medium-sized businesses. The University of Siegen has become a leading university in this field. For years, I have had personal relationships with Faculty III and consider Berlin and Germany as my second home. "While his research is all about business, Prof. Audretsch emphasized his enthusiasm for Johann Wolfgang von Goethe. Following the great poet, Audretsch said: "There are two things: roots and wings. The roots, to know where you come from. The wings to be able to escape the roots. Germany gave me these wings." Prof. Audretsch got married in the Schöneberg town hall in Berlin, his two sons were born in Berlin.
In the subsequent panel discussion, Andreas Pinkwart, David Audretsch, Dirk Czarnitzki, Christina Günther and Friederike Welter (President of the Institute for SME Research, Bonn, and Professor at the University of Siegen) spoke with Dr. med. Ursula Weidenfeld on economic and political challenges for small and medium-sized enterprises, before Prof. Dr. med. Petra Moog (University of Siegen) concluded, "David, you are remarkable."