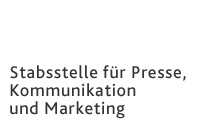 Contact
Executive Department for
Press, Communication and Marketing
Adolf-Reichwein-Straße 2a Gebäude AVZ (Gebäudeteil AR-NA) 57068 Siegen
Phone:&nbsp&nbsp&nbsp +49 (0)271/740-4915 Fax.:&nbsp&nbsp&nbsp +49 (0)271/740-4911 E-Mail:&nbsp&nbsppresse@uni-siegen.de
Maternity Protection for Female Students
Since the 1st of January 2018, the Maternity Protection Act (MuSchG) also extends to female students. Here you will find more information and the registration form.
Since 2018, more women are benefiting from statutory maternity leave. On January 1, 2018, a new Maternity Protection Act (MuSchG) took effect, which now also includes students. This means for pregnant students that they are also under the special protection of the law while still studying. The pregnancy can be officially reported to the University of Siegen and the statutory maternity leave taken.

Despite the report, however, maternity leave can be waived. The reporting of a pregnancy also includes risk assessment with regard to the premises, the working hours and places of work, etc., in order to recognize and, if necessary, eliminate risks for the pregnancy.

The family service office and the Studierendensekretariat offers advice on the possibilities of dealing with studies during pregnancy, subsequent maternity protection periods and all related issues. Further information on this topic can be found on the pages of the Family Service Office of the University of Siegen.