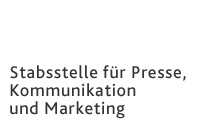 Contact
Executive Department for
Press, Communication and Marketing
Adolf-Reichwein-Straße 2a Gebäude AVZ (Gebäudeteil AR-NA) 57068 Siegen
Phone:&nbsp&nbsp&nbsp +49 (0)271/740-4915 Fax.:&nbsp&nbsp&nbsp +49 (0)271/740-4911 E-Mail:&nbsp&nbsppresse@uni-siegen.de
Diversity Wins
At the "International Soccer Mini World Cup" of the University of Siegen and the "Impetus to Life Foundation", people from 23 nations played with and against each other.
On Friday 13th July, ten teams played for the tournament victory in the "International Soccer Mini-World Cup". 23 nationalities – a total of 100 players, including people from Syria, Iran, Brazil, Russia, Ecuador and Germany participated. Under the project title "Get2gether Siegen", the Sports Center of the University of Siegen and the "Anstoß zum Leben Stiftung" have been working together since autumn 2015 for sustainable integration of refugees through sport, within the framework of which the first soccer mini world championships were organized.

The special feature: Each team had to consist of at least three nationalities. On the sports field "Oberes Leimbachtal", fair play ranked first, performance was secondary. "It's nice to see people on the field playing on the same team, coming from countries that do not really understand each other politically. The sport can bind together," said Hermann Beckmann from the University of Siegen. He is one of the organizers of the event, together with Arno Gerono and Simon Jenke.

At the end of the tournament, all teams selected the one team that had played particularly fair. Almost unanimously, the fair play price went to "Man is United", who were rewarded for their positive appearance with a much acclaimed jersey set. Sporting winner was "Futsal United", who prevailed in the final 2: 0 against the team "Get2gether II" and could look forward to ten free tickets for the game Sportfreunde Siegen against Bayer Leverkusen. The Mini World Cup was rounded off by the commitment of Foodsharing Siegen, which provided all players and guests with baked goods free of charge.

As part of the mentor sports program for refugees offered by the Sports Center of the University of Siegen and the Siegen Sports Foundation, numerous refugees and students meet each Monday evening for football matches and other joint activities. Besides sport, the focus is on communication and integration.