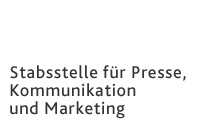 Contact
Executive Department for
Press, Communication and Marketing
Adolf-Reichwein-Straße 2a Gebäude AVZ (Gebäudeteil AR-NA) 57068 Siegen
Phone:&nbsp&nbsp&nbsp +49 (0)271/740-4915 Fax.:&nbsp&nbsp&nbsp +49 (0)271/740-4911 E-Mail:&nbsp&nbsppresse@uni-siegen.de
Professor Wulf Accepted as a Member of CHI Academy
Siegen scientist Prof. Dr. Volker Wulf is the fourth German in the expert group for the field of computer-human interaction.
The world's largest association of experts in the field of computer-human interaction, the ACM Special Interest Group for Computer-Human Interaction (ACM SIGCHI), has added Prof. Dr. med. Volker Wulf to her "CHI Academy". This honors special research achievements in the field of computer-human interaction. In the almost 20 years of the Academy's existence, Prof. Wulf is only the fourth German to receive this honor. "I am very pleased about this honor, which honors the many years of labor of our working groups at the University of Siegen and the Fraunhofer FIT. Research in socio-informatics is always based on intense teamwork, "said Professor Wulf. The Siegen researcher has now been personally honored at the CHI 2018 convention in Montreal.

Volker Wulf is Dean of Faculty III (School of Economics, Business Informatics and Business Law) of the University of Siegen, Professor of "Business Information Systems and New Media" and Managing Director of the School of Media and Information (iSchool). At the Fraunhofer Institute for Applied Information Technology FIT, he initiated the Usability and User Experience Design department, which he still supports as deputy director.

In the tradition of the European Computer Supported Cooperative Work Community, Wulf has anchored the design of innovative IT applications in an appropriate understanding of social practices. He conceptualized a practice-oriented perspective for computer science in general and for computer-human interaction in particular. His work is characterized by social-informatics design case studies, which look at and enhance innovative IT applications through contextual studies and participative design in a long-term perspective.

Recently, Wulf also initiated a meta-research agenda to study practice-oriented research to enhance and consolidate collaboration within the research community and with users. The practical orientation requires, among other things, a focus on flexible software architectures that can be adapted to the operating time by users.

In this field of so-called "end-user development" Wulf has published two books together with other authors ("New Perspectives in End User Development", Springer 2017, "End User Development", Springer 2006). The publication list of Prof. Wulf includes more than 300 mostly internationally peer-reviewed publications, including the books "Expertise Sharing: Beyond Knowledge Management" and "Social Capital and Information Technology", both published by MIT Press.

Background:
The ACM Special Interest Group for Computer-Human Interaction is the world's largest association of experts in the field of Computer-Human Interaction (CHI). It is an interdisciplinary group of computer scientists, software engineers, psychologists, interaction designers, graphic designers, sociologists, multimedia designers and anthropologists. SIGCHI has over forty active regional associations on five continents.

More information about the CHI Award and the CHI Academy can be found here.