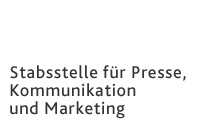 Contact
Executive Department for
Press, Communication and Marketing
Adolf-Reichwein-Straße 2a Gebäude AVZ (Gebäudeteil AR-NA) 57068 Siegen
Phone:&nbsp&nbsp&nbsp +49 (0)271/740-4915 Fax.:&nbsp&nbsp&nbsp +49 (0)271/740-4911 E-Mail:&nbsp&nbsppresse@uni-siegen.de
The Liking of the Others
What is behind the users' behavior on Twitter? Why is the platform so successful? The Siegen media scientist Johannes Paßmann has researched the peculiarities of the social network.
Donald Trump makes politics with a few signs and Mesut Özil ignites a racism debate. Twitter is a phenomenon that the Siegen media scientist Dr. Johannes Paßmann attended to. In "The Social Logic of Likes," he shows how pervaded our society is with Followers, Likes, and Retweets. The beginning of his doctoral thesis reads rather unusual. "I've long had a Twitter account!" With these words Paßmann begins his work, which is on everyone's lips. In April, the media scientist received the "University of Siegen International Newcomer Prize". He has since published his dissertation as a book. Whether it's FAZ, Die Zeit or Neue Zürcher Zeitung, his findings are also generating great interest outside of social networks. Which may also be due to the fact that many behaviors from the Twittersphere can be found in everyday life.

"I found it incredibly interesting how the giving and receiving of these Favs, Likes and Retweets works," explains Paßmann. On Twitter, the original Favs were replaced by Likes. By distributing the heart, the users show that they like a post. Paßmann explored the question of what role these so-called platform units play for social and cultural life. So from 2011 on, he observed and analyzed the behavior of part of the community and reactivated his own, somewhat forgotten account.

As the social networks and their user groups change rapidly, it was an "intense time," as Paßmann reports. From being home to many bloggers and the pirate party to the communication channel for more and more politicians, journalists and businesses. Twitter has undergone tremendous change and has become much more political. Paßmann focused his search for the reasons of success on a special community: the so-called Favstar Twitterers, whose goal is to write tweets that should receive as many likes as possible. "It is significant, that almost everyone is eager not to let themselves be guided by it, too much," said Paßmann. Searching for recognition without craving it. It sounds paradoxical, but: "Success on Twitter depends on being independent of the criteria for that success," says Paßmann, who uses the term sovereignty for this.

For his research, the media scientist also visited Twitter meetings in various cities - and gained revealing insights: "We do not usually notice how everyday life actually works because it is governed by routine. Then, when people meet offline, the structures of our actions come to the surface." One of the perhaps most important points: Likes as gifts are vague and therefore a model of success. As soon as you meet face to face, this vagueness is lost through facial expressions, gestures and the conversation itself. "The great strength of social media is not that they transfer information very well, but that there is so little said, that likes are ambiguous and everyone can form his own interpretation of it."

After all, distributing a sweetie under a tweet is a voluntary gift. But a gift is always giving much more than the gift itself, according to old knowledge that existed long before Twitter. The recipient may feel obliged to return the favor. A social bond is created. The difference: While people in their "normal" environment would not accept every gift from a stranger, Twitter and other social networks have made these little presents the norm. This was not planned: "Rather, the platforms have simply made it possible for users to do what people have always been doing: to build up social interaction through small signals of recognition," explains Paßmann.

It is interesting how the gifts work. "This practice exists as long as Homo Sapiens. So, on the one hand, the success of Twitter is related to a very old cultural technique. On the other hand stands the new technology that makes it possible to quantify. That's pretty new. Bringing these aspects together was the deciding factor. "The Twitterers receive recognition - and can record it in bare figures. Likes are counted, compared and translated into statistics. The old cultural technique of giving meets the relatively new cultural technique of the datazication.

Paßmann's thanks also go to the University of Siegen, who recognized the importance of the subject at an early stage and supported it very well in the research phase. "Media studies and the university in Siegen are open and prepared to go new ways. The work is innovative. That's great." With the publication of the book, the topic of Twitter is far from over for him. The Research Center "Popular Cultures" will build on the research results.

The person:
Dr. Johannes Paßmann studied media science in Siegen from 2005 to 2010. After completing his diploma, he also worked there as a lecturer and worked as a doctoral fellow in the DFG Research Training Group "Locating Media", where his doctoral thesis was written. In the meantime, he was a lecturer at the University of Utrecht and, last year, research guest at the "Nordic Center for Internet and Society" in Oslo.