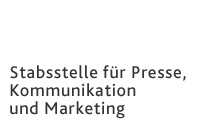 Contact
Executive Department for
Press, Communication and Marketing
Adolf-Reichwein-Straße 2a Gebäude AVZ (Gebäudeteil AR-NA) 57068 Siegen
Phone:&nbsp&nbsp&nbsp +49 (0)271/740-4915 Fax.:&nbsp&nbsp&nbsp +49 (0)271/740-4911 E-Mail:&nbsp&nbsppresse@uni-siegen.de
Commitment to Equal Opportunity is Honored
The University of Siegen receives the title TOTAL E-QUALITY for the fourth time in succession. This recognizes the university's sustainable commitment to equal opportunity in all areas and positions.
Once a year, the association TOTAL E-QUALITY under the slogan "Equal Opportunity creates Profit" awards its title to organizations from industry, science and administration, as well as associations that successfully implement equal opportunity. The award lasts for a term of three years. The University of Siegen will be honored for the fourth time after 2009, 2012 and 2015.
"Equality has been very well anchored at the University of Siegen for a long time, both conceptually (gender equality concept, university development plan, target agreements and women's plans), and institutionally - even at the management level," reads the jury justification for renewing the award. Special focus was on the establishment of the Prorectorate "Educational Pathways and Diversity" as well as the "Service Office for Inclusion of the University of Siegen". But also the staff development concept with gender equality as an interdisciplinary topic, or the active recruitment of women in appointment procedures and targeted excellence appointments convinced the jury. "The University of Siegen shows that existing offers have been further specified and stabilized, and that new measures have been planned since the last application," notes the Commission.
Dr. Elisabeth Heinrich, Equal Opportunity Officer of the University of Siegen, is especially glad about the renewed award. "With the award, the university receives confirmation that the consistently pursued development and expansion of its equality offers and structures, over many years, was the right way to go," she says. "We see this as an incentive to continue on our course and, in particular, to promote the integration of the equality and diversity strategy of the university in the coming years." Among the projects of recent years are, among other things, the consistent further development of a gender-equitable personnel policy, the establishment of a model for determining the level of gender equality, and childcare provision.
An independent expert jury examines the applications on behalf of the association TOTAL E-QUALITY Germany. The term is made up of "Total Quality Management" and "Equality" and stands for personnel management based on gender, on the one hand, and the different living conditions of employees, on the other hand. The association consists of a combination of state authorities as well as various business enterprises and is recommended by the federal government.
The public award ceremony will be held on October 31st in Stuttgart.