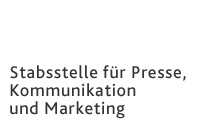 Contact
Executive Department for
Press, Communication and Marketing
Adolf-Reichwein-Straße 2a Gebäude AVZ (Gebäudeteil AR-NA) 57068 Siegen
Phone:&nbsp&nbsp&nbsp +49 (0)271/740-4915 Fax.:&nbsp&nbsp&nbsp +49 (0)271/740-4911 E-Mail:&nbsp&nbsppresse@uni-siegen.de
Bending Pipes with Cyber Glasses
Machine operation made easy: A research cooperation at the University of Siegen has developed a system that uses state-of-the-art technology to support machine operators in the industry by passing on the knowledge of experienced colleagues.
Just imagine, when building a piece of furniture, smart glasses with a kind of hologram will show you step-by-step what to do: From choosing the right tool to using it correctly. Incomprehensible manuals belong to the past and even untrained people should be able to build crash-proof shelves. Something like this could be made possible in the future as a result of a research project of the University of Siegen – only, hobby do-it-yourselfers are not the focus, instead, professional machine operators are.
What happens to the knowledge of experienced professionals when they retire from working life? This question was the starting point, when in April 2016 project leader Dr.-Ing. Christopher Kuhnhen and his team from Forschungsverbund started their work. The scientists wanted to find ways in which that expertise could be preserved and passed seamlessly to younger colleagues, using methods from the often abstract Industry 4.0. "We can now show something that will also be usable for medium-sized companies and that will make their work easier," says Prof. Dr.-Ing. Bernd Engel, Chair of Forming Technology.
In co-operation with the chair for Information Systems and New Media around Prof. Dr. Volker Wulf, the Siegen Mittelstandsinstitut SMI and companies from the region have developed a system that supports machine operators with the help of cyber goggles in their daily work and significantly reduces work processes. The EU-funded project focused on one bending process, but the system can also be transferred to other industries such as plastics or chipping. The developments have already been presented to various companies in the region. The reactions have been outstanding, Kuhnhen reports.
The actual operation is divided into two processes: one static and one dynamic. Before the machine can bend the pipe according to the operator's desire, it must be equipped, i.e. fitted with tools. The operator puts on the HoloLens, so-called mixed-reality glasses. When the user looks at the real machine, a virtual replica appears in the glasses. Via the glasses each step of the workflow is now gradually faded in. In addition, videos can be played at a glance to explain the process. Through these instructions, even less experienced employees could, for example, easily set up machines. "It's a kind of navigation device for machine operators," says Kuhnhen. Important factor: The duration of the set-up process is thus reduced by up to 50 percent.
The second step is about fine tuning. When "rotary draw bending" is to be applied by the researchers, seven different axes must be set. To get a perfect result either a lot of experience is required - or the settings must be tinkered with for a long time. The program developed by the research group and implemented by the hardware and software specialist "Lachmann und Rink" from Freudenberg proposes the best possible parameters to the machine operator. For this to work, the scientists observed for several weeks experienced employees of the Hilchenbach-based company "Westfalia Metallschlauchtechnik" and conducted interviews with them. Thus, their knowledge flows directly into the program and is passed on. Additionally, the program is capable of learning: if the machine operator produces a tube with folds, he receives suggestions that could solve the errors due to his experience with similar problems. It is examined, which adjustments produced successful results for which of the various problems. Ultimately, time savings should be enormous with simultaneous, consistent high product quality results.
Prof. Engel also hopes that with this development, companies can lose a little of their fear of the term Industry 4.0. "We do not want to replace men with machines, but develop processes with people."
Background
The project entitled "CyberRust 4.0" amounts to a total of 2.6 million euros. The University of Siegen carries almost 1.5 million euros, 90 percent of which is provided by the ERDF (European Regional Development Fund). Several partners were involved: Chair of Forming Technology (Prof. Dr. Bernd Engel, Dr.-Ing. Christopher Kuhnhen (Project Manager / Coordinator), M. Eng. Linda Borchmann); Chair of Information Systems and New Media (Prof. Dr. Volker Wulf, M. Sc. Sven Hoffmann, Dr. Fabiano Pinatti de Carvalho); Siegen Mittelstandsinstitut SMI (Prof. Marcus Schweitzer, M. Sc., Nils Darwin Abele); Lachmann & Rink GmbH, Freudenberg (Dipl.-Ing Stefan Thilo, Dr. Matthias Hebbel, Eric Behme, B. Sc. Bedrettin Aslan); Westfalia Metallschlauchtechnik GmbH & Co. KG, Hilchenbach (Dr. Oliver Selter, Sascha Sckudlarek, Marcus Hupertz).