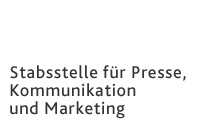 Contact
Executive Department for
Press, Communication and Marketing
Adolf-Reichwein-Straße 2a Gebäude AVZ (Gebäudeteil AR-NA) 57068 Siegen
Phone:&nbsp&nbsp&nbsp +49 (0)271/740-4915 Fax.:&nbsp&nbsp&nbsp +49 (0)271/740-4911 E-Mail:&nbsp&nbsppresse@uni-siegen.de
New Home for Threatened Scientist
As part of the Philipp Schwartz initiative, the University of Siegen has been given the opportunity to welcome another international visiting scholar.
The University of Siegen is accommodating another threatened international scientist as part of the Philipp Schwartz Initiative: 45-year-old political scientist Cüneyt Gürer from Turkey will work and research at the Siegen Seminar for Social Sciences starting October. The Philipp Schwartz initiative enables the university to receive and support him with a scholarship for a period of two years. Gürer is already the fourth Philipp Schwartz Fellow at the University of Siegen. All scholarship holders are from Turkey, where they have to fear persecution following the coup attempt.
"We are pleased to be able to offer these scholars the opportunity to continue their work in peace with the help of the Philipp Schwartz initiative. The University of Siegen attaches great importance to supporting the freedom of research and teaching, "explains Prof. Dr. Hanna Schramm-Klein, Prorector for Cooperation, International Affairs and Marketing. Dr. Cüneyt Gürer's research focuses on refugees and their integration in host countries. At the Department of Social Sciences he is now supervised by Jun.-Prof. Dr. Andrea Schneiker as mentor, and Prof. Dr. Karin Schittenhelm as co-mentor.
In total, the Philipp Schwartz Initiative is sponsoring 35 scholarship holders in the fourth round of the award, who seek protection at universities and research institutions throughout Germany. Most of the researchers, like Cüneyt Gürer, come from Turkey, eleven others from Syria. In addition, there is one person each from Iraq and Iran. A total of 56 universities and research institutions had applied to accept one or more threatened scientist. Pivotal for the decision were their concepts for the integration of the researchers as well as the scientific fit and the prospects for a successful career start.
The Philipp Schwartz Initiative was launched by the Alexander von Humboldt Foundation and the German Foreign Office. It was also financially supported by various foundations from within Germany and abroad. After so far being extended from round to round, it is now to be financed permanently by the Federal Foreign Office. In future, the program will support up to 50 Philipp Schwartz fellowships a year. For more information click here.