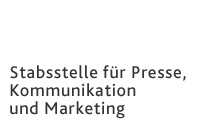 Contact
Executive Department for
Press, Communication and Marketing
Adolf-Reichwein-Straße 2a Gebäude AVZ (Gebäudeteil AR-NA) 57068 Siegen
Phone:&nbsp&nbsp&nbsp +49 (0)271/740-4915 Fax.:&nbsp&nbsp&nbsp +49 (0)271/740-4911 E-Mail:&nbsp&nbsppresse@uni-siegen.de
Phishing Mail in Circulation
Currently there is an e-mail in circulation, allegedly coming from the IT service team (ZIMT) of the University of Siegen, pretending to inform you about an unauthorized external login with your university account. This e-mail is NOT genuine. Do not open links from this message and do not enter your access data there. Instead, you can delete this message.
If you have already entered access data, please inform the ZIMT user service immediately under 0271 / 740-4777.

Further information on fraudulent emails can be found on the website of the Executive Department for Information Security at www.uni-siegen.de/it-sicherheit.