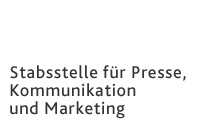 Contact
Executive Department for
Press, Communication and Marketing
Adolf-Reichwein-Straße 2a Gebäude AVZ (Gebäudeteil AR-NA) 57068 Siegen
Phone:&nbsp&nbsp&nbsp +49 (0)271/740-4915 Fax.:&nbsp&nbsp&nbsp +49 (0)271/740-4911 E-Mail:&nbsp&nbsppresse@uni-siegen.de
New Research Training Group at the University of Siegen
The German Research Foundation (DFG) has approved the establishment of a new Research Training Group at the University of Siegen. The Research Training Group will investigate central aspects of social assistance in the welfare state.
The University of Siegen can set up a new Research Training Group "Between the Recipient's Inner View and Expectations of Effectiveness: Consequences of Social Assistance". The German Research Foundation has approved the Research Training Group as one of a total of 13 institutions in Germany. The Research Training Group is due to start in the spring of 2020 and will initially be funded for four and a half years. The aim is to research the consequences of social assistance in an interdisciplinary team. Research Training Groups offer doctoral students the opportunity to do their doctorate in a structured research and qualification program at a high professional level.

University Rector Prof. Dr. Holger Burckhart congratulated the eight applicants on their success: "I am very pleased that the efforts and, in particular, the quality of the work carried out have found such a clear identification. The approval of the Graduiertenkolleg is a great success for the University of Siegen, which is thus given an outstanding unique feature," Burckhart explained. "It is the only graduate school in Germany with a focus on social education at a single location," said Prof. Dr. Bernd Dollinger, spokesperson for the institute: "We are so well positioned in Siegen in interdisciplinary terms that we are trusted with this task, which is a great confirmation. Our team consists of five social pedagogues, one sociologist and two psychologists. That is, in this form, unique."

In terms of content, the Research Training Group will investigate how social assistance is received by those affected and what its consequences are. What are the effects of child and youth welfare measures on children, young people and their families, for example? "We want to conduct impact research that starts with the addressees, i.e. takes the perspective of those affected," explains Prof. Dollinger. "For example, children from families with problem situations are accompanied over a longer period of time in order to investigate what consequences social assistance has for them and whether the effect corresponds to their needs. Studies on juvenile delinquency are also planned. One possible focus here is to find out how the legal consequences are perceived and processed by the sentenced youths.

Within the framework of the new Research Training Group, a total of 21 doctoral student positions and one postdoctoral position can be filled in Siegen in the coming years. Throughout Germany, the DFG is funding 13 new Research Training Groups to strengthen young researchers. All Research Training Groups will initially receive funding for four and a half years, with the DFG investing a total of around 65 million euros.