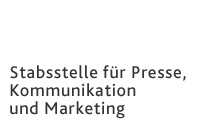 Contact
Executive Department for
Press, Communication and Marketing
Adolf-Reichwein-Straße 2a Gebäude AVZ (Gebäudeteil AR-NA) 57068 Siegen
Phone:&nbsp&nbsp&nbsp +49 (0)271/740-4915 Fax.:&nbsp&nbsp&nbsp +49 (0)271/740-4911 E-Mail:&nbsp&nbsppresse@uni-siegen.de
DFG Review Board Elections Started in 2019
The election to the Review Boards of the German Research Foundation (DFG) will take place until 18 November 2019.
Your Vote for Science: Review Board Election 2019 Has Started. From 21 October 2019 (2 p.m.) to 18 November 2019 (2 p.m.), the election to the Review Boards of the Deutsche Forschungsgemeinschaft (DFG, German Research Foundation) will take place in the form of an online election.
All professors (including junior professors) who carry out academic research at the institution as well as scientists who have successfully passed the oral doctoral examination before the first day of the election period and who also carry out academic research at an election office are eligible to vote for the Review Board Election 2019.
For those entitled to vote at the University of Siegen: The voting office responsible for you is Department 3, Ms Althaus, Tel. 0271/740-4813. Please contact your voting office with all questions, especially if you meet the requirements for active eligibility but have not yet received any voting documents.
Further information on the election can be found at https://www.dfg.de/dfg_profil/gremien/fachkollegien/fk_wahl2019/