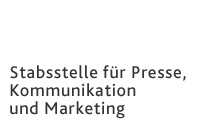 Contact
Executive Department for
Press, Communication and Marketing
Adolf-Reichwein-Straße 2a Gebäude AVZ (Gebäudeteil AR-NA) 57068 Siegen
Phone:&nbsp&nbsp&nbsp +49 (0)271/740-4915 Fax.:&nbsp&nbsp&nbsp +49 (0)271/740-4911 E-Mail:&nbsp&nbsppresse@uni-siegen.de
Master Students from all Over the World Get Going
The School of Science and Technology (Faculty IV) Welcomes More than 160 International Master Students for the Winter Semester 2019/20.
Just in time for the first day of lectures, Prof. Thomas Seeger (Vice Dean for Quality and International Affairs of the School of Science and Technology) welcomed the new international Master students to the University of Siegen. More than 160 women and men from all over the world are aiming for their degrees in the English-language Master's programs of the Faculty IV (Mechatronics, Chemistry, Computer Science as well as Nanoscience and Nanotechnology). "The growing demand, especially in the established Mechatronics degree program, clearly shows the great appeal of studying in Siegen and the excellent reputation that Prof. Roth and his colleagues in this field have built up over many years at home and abroad," said Prof. Seeger. The newly established interdisciplinary Nanoscience and Nanotechnology course is also enjoying growing popularity.

According to Prof. Holger Schönherr, who, as Dean, welcomed as new Siegen inhabitants students from many different countries - from South America to Africa to Asia. They have now come to the Krönchenstadt (city of the little crown- a reference to the ornament on top of the Nikolai Church) to study, enrich the diversity of the school and the university immensely. "After successful completion of their studies, many find employment either in Germany or act as disseminators in their home countries," said Schönherr. After all organizational questions had been clarified at the central kick-off event and Faria Afzal, as "Academic Advisor", had given valuable tips and advice on the start of studies and on the many offers of help and advice in the event of start-up difficulties, the new winners were introduced to the individual study courses by the respective course directors and sent on their way with the best wishes for a successful study. Welcome to Siegen!