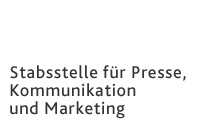 Contact
Executive Department for
Press, Communication and Marketing
Adolf-Reichwein-Straße 2a Gebäude AVZ (Gebäudeteil AR-NA) 57068 Siegen
Phone:&nbsp&nbsp&nbsp +49 (0)271/740-4915 Fax.:&nbsp&nbsp&nbsp +49 (0)271/740-4911 E-Mail:&nbsp&nbsppresse@uni-siegen.de
Central Point of Contact for Start-Ups at the University of Siegen
The University of Siegen's new Entrepreneurship Center bundles the institution's many programs and activities for supporting corporate start-ups. University students and employees can draw on helpful assistance in moving from initial concept to opening the doors of a newly founded company.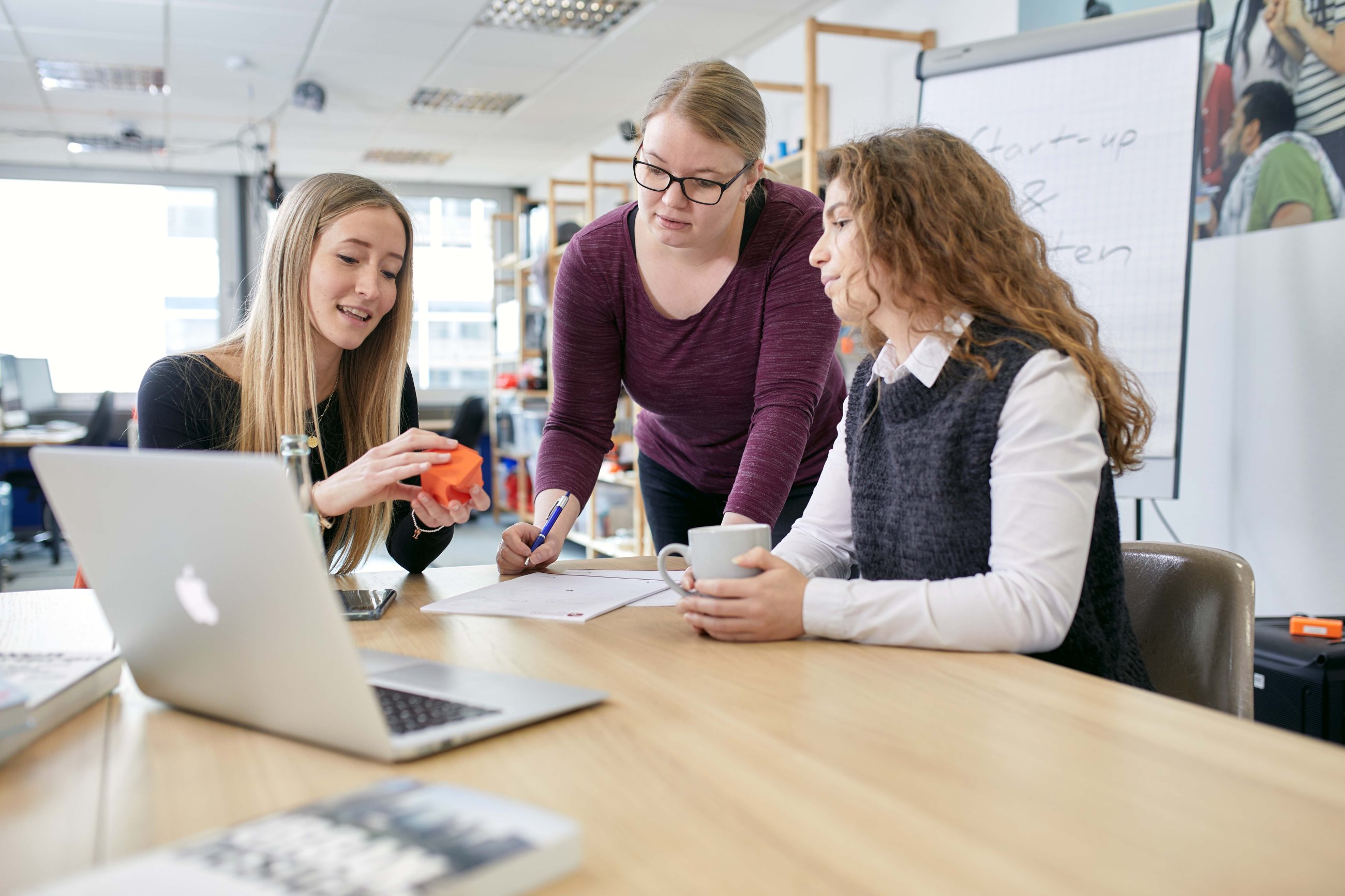 There's a new central contact point for students and employees at the University of Siegen with a bright idea for a business of their own. The Entrepreneurship Center offers an extensive program of start-up support, bringing all of the university's existing activities in this area together under one roof. More than 20 employees stand ready to provide concrete aid to founder-minded members of the university community. A pair of projects with funding from the federal and state level—enableUS and ventUS—have also been bundled into the Entrepreneurship Center, which is located in the Haus der Innovation at Sandstraße 26, in the heart of Siegen.
"Our goal is to turn Siegen into a start-up hot spot by 2030. Beyond this, we would like to deepen our contacts with the teaching chairs at the university. They are well positioned to actively draw attention to the topic of 'founding' and help identify promising ideas and potential founders," says Dr. Jens Jacobs, director of the Entrepreneurship Center. Coaches and scouts accompany members of the university community through their journey of founding a company. This includes help in developing a business model, strategic orientation, finding investors, and an analysis of market conditions.
Networking skills and collaboration with regional actors also play an important role in the Entrepreneurship Center's work. For example, the Center is a member of Startpunkt57, a regional network for founders that is also headquartered in the Haus der Innovation. The regional founder's network is an especially essential pillar of the intense support needed by start-ups. Another partner: the University of Siegen's creative workshop, the Fab Lab. Potential start-up founders can also talk with successful start-ups with origins at the University of Siegen or explore collaborations with North Rhine-Westphalia trade firms and mid-sized companies.
The Entrepreneurship Center and Startpunkt57 also offer two additional programs of clear interest to potential founders. The incubator program provides business space and infrastructure at no cost, delivering targeted assistance in developing a start-up concept into a viable business model and strategies for market launch. It is followed by the accelerator program, which brings founders together with investors and mid-sized firms to add dynamic energy to the market launch and growth of the fledgling firm.
"We and our partners at Startpunkt57 use the incubator to support concepts from a very early stage. The accelerator then functions as a type of booster for freshly founded companies. More than anything else, what start-ups need in this phase are connections and cash. The accelerator can provide access to networks capable of delivering those crucial resources," Jens Jacobs says. For research-based start-ups in dynamic and rapidly changing markets—in fields such as IT or artificial intelligence—there is also a fast-track program for especially rapid and smooth founding.
The strategic orientation of the Entrepreneurship Center is also built around close ties with the university's relevant research areas, as well as small and mid-sized firms. Alongside existing projects to fund founding activity in the academic realm (enableUS and ventUS), the Entrepreneurship Center is also seeking to accompany and support further projects: One example is the "Fusion" project, started in January 2023 to accelerate research exchange and transfer with society.
For more information and offerings by the Entrepreneurship Center and examples of successful university start-ups, please visit www.ec.uni-siegen.de.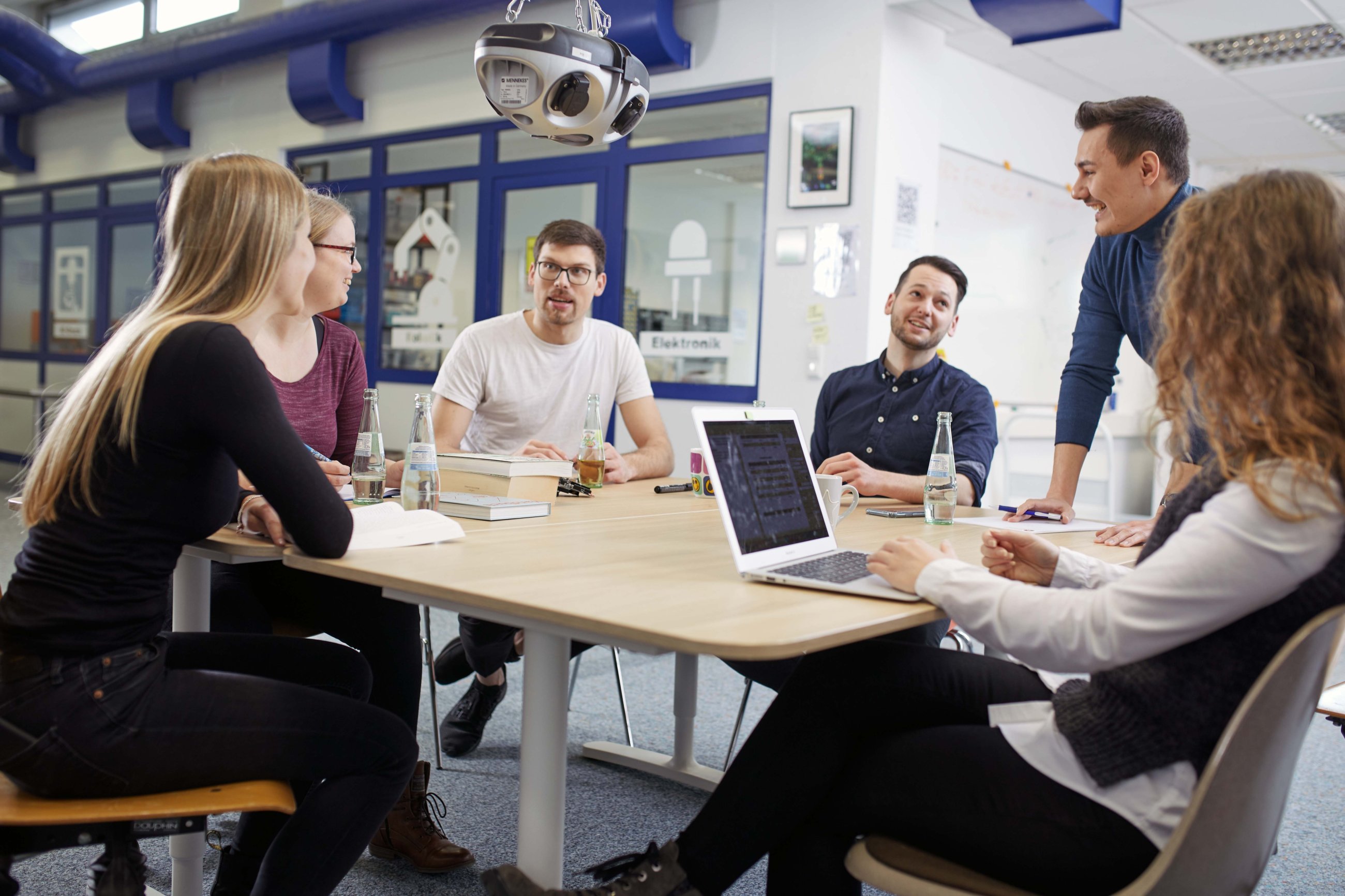 Contact:
Dr. Jens Jacobs (Director Entrepreneurship Center)
Email: jens.jacobs@uni-siegen.de
Tel.: +49 271 740 3937

Photos: Entrepreneurship Center Uni Siegen