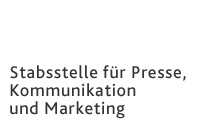 Contact
Executive Department for
Press, Communication and Marketing
Adolf-Reichwein-Straße 2a Gebäude AVZ (Gebäudeteil AR-NA) 57068 Siegen
Phone:&nbsp&nbsp&nbsp +49 (0)271/740-4915 Fax.:&nbsp&nbsp&nbsp +49 (0)271/740-4911 E-Mail:&nbsp&nbsppresse@uni-siegen.de
Funding for Collaborative Research Center extended
The Media of Cooperation Collaborative Research Center (CRC) established at the University of Siegen in 2016 will continue its work until at least the end of 2023. The Deutsche Forschungsgemeinschaft (DFG) has greenlighted its further funding.
A major achievement for the scientists at the Media of Cooperation Collaborative Research Center (CRC) at the University of Siegen: The CRC established in 2016 will continue to receive funding for the coming three and a half years. The DFG released its official announcement today. Up to the end of 2023, a further 10 million euros will go into this research work in Siegen. More than 60 scientists from various disciplines at the University of Siegen participate in the Collaborative Research Center. In 14 different sub-projects, they are examining the digital media practices of the 21st century.


"We're over the moon about the decision. On the one hand, it's a great recognition of our work so far in digital basic research. And on the other hand, this extension enables us to take our exciting sub-projects and areas of enquiry into the next phase," said CRC spokesperson Prof. Dr. Tristan Thielmann. "My sincere congratulations go to Prof. Thielmann, his co-spokesperson Prof. Dr. Carolin Gerlitz, and the entire CRC team. I'm confident the next project phase will also be a success," says Prof. Dr. Holger Burckhart, the Rector of the University. The Vice-Rector for Research and Young Scientists, Prof. Dr. Thomas Mannel, emphasised the importance of Media Sciences research at the University of Siegen: "We draw on a long and very successful tradition in this field. It's a big success and a massive boost to the international standing of our university that we can now continue this research at a top scientific level." 


In the Media of Cooperation Collaborative Research Center, researchers from four different schools of the University of Siegen work in interdisciplinary cooperation: colleagues from the humanities, cultural sciences and engineering as well as from social informatics follow the common goal of formulating a "diagnosis" of our digital society. The researchers' starting point is that digital media can no longer be understood as individual media, but only as media of cooperation. This means that media are tools that enable human cooperation. Social media such as Facebook, Instagram, Twitter or WhatsApp moderate and organise our daily interactions. "However, they not only function as commonly used platforms, but are also created and configured cooperatively, in other words in a joint process. A whole range of widespread media like e-mail, the Web or filesharing were jointly developed, mostly in a work context, to facilitate cooperation processes," explains Prof. Thielmann. 


Thielmann and his colleagues work on understanding the evolution and use of digital media so that they can anticipate future developments. To do this, they focus on so-called media practices, or the way we use media. The first phase of the CRC was dedicated to detailed research into people's everyday use of media. Now, the second phase focuses on the role of data and data practices. New, sensor-aided or autonomous media such as smartphone apps themselves collect and process data which is stored in the apps, on platforms or in clouds. According to the Siegen researchers, it is not possible to research media practices today without simultaneously examining the underlying data practices connected with them. 


"Whether family photos on smartphones, patient data in hospitals or social media likes – we have to understand data as constant results as well as cooperation conditions of the digital media age. That's why we can't avoid intensively examining data practices if we want to genuinely capture the digital practices of our times. I'm delighted that, thanks to the lifetime extension of our Special Research Centre, we now have the means to do this," says Thielmann.


Contact:
Prof. Dr. Tristan Thielmann (spokesperson)
Tel.: 0271 740-2391