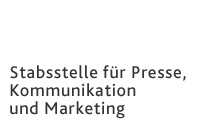 Contact
Executive Department for
Press, Communication and Marketing
Adolf-Reichwein-Straße 2a Gebäude AVZ (Gebäudeteil AR-NA) 57068 Siegen
Phone:&nbsp&nbsp&nbsp +49 (0)271/740-4915 Fax.:&nbsp&nbsp&nbsp +49 (0)271/740-4911 E-Mail:&nbsp&nbsppresse@uni-siegen.de
Good positions in the CHE university ranking table
University of Siegen with top ratings in several categories in the latest ranking by the Centrum für Hochschulentwicklung (CHE).
In the latest CHE (Centre for University Development) ranking, the University of Siegen reached the highest-ranking group in four different subjects and categories. Thanks to its international approach, the Business Informatics master's degree program achieved an excellent result. The Social Work bachelor's degree program was highly ranked in the "Time to graduation" category. There were top grades for support at the start of the Business Engineering study program and for the number of publications per professor in Business Administration. In most categories, the subjects considered ranked in the middle range.

"We're delighted about the overall positive assessments and of course especially about the places at the top of the ranking scale," says Professor Dr. Alexandra Nonnenmacher, Prorector for Academic Education. However, in some areas there is room for improvement – for example in the international orientation of the bachelor's degree programs in Business Informatics and Business Law, or in the "Time to graduation" category for the Business Engineering program. "In these areas, we'll build on what we've already achieved and make further improvements based on the current results," says Professor Nonnenmacher.

The CHE ranking is the most comprehensive and detailed ranking in the German-speaking world. The Center examined more than 300 universities and universities of applied sciences. Important criteria apart from facts about the academic programs, teaching, and research are student verdicts on the study conditions at their university.

The various subjects are re-assessed in a three-year cycle. This year, it was the turn of the following subjects: Business Administration, Business Informatics, Business Engineering, Business Law, Business Psychology, Social Work, and Law.

The most important results of the CHE ranking will be published in the ZEIT magazine university guide 2020/21. They can also be accessed at Zeit Campus Online under https://ranking.zeit.de/che/de/.