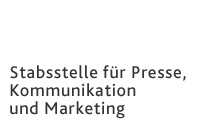 Contact
Executive Department for
Press, Communication and Marketing
Adolf-Reichwein-Straße 2a Gebäude AVZ (Gebäudeteil AR-NA) 57068 Siegen
Phone:&nbsp&nbsp&nbsp +49 (0)271/740-4915 Fax.:&nbsp&nbsp&nbsp +49 (0)271/740-4911 E-Mail:&nbsp&nbsppresse@uni-siegen.de
From academic advisor to coronavirus helper
Faria Afzal helped international students during the Covid-19 pandemic. Her support ranged from help in dealing with authorities to providing homemade masks to simply lending a sympathetic ear. Pakistan, the home country of the academic advisor at the University of Siegen, has now recognized her efforts with an award.
Even as somebody born in Pakistan, you don't get a call from the Pakistani embassy in Berlin every day. So Faria Afzal knew straight away that the man on the other end of the line had something special to say. But she wasn't prepared for such a pleasant surprise. "I really didn't expect an award" she said. 
Since 2012, Faria Afzal has held the post of academic advisor in the School of Science and Technology at the University of Siegen, where she supports international students and prospective students. In this function, she was already the first contact for young people with all kinds of problems and questions. However, when the Covid-19 pandemic hit Germany, her work became much more than an ordinary job. Together with her husband, Dr. Mehboob Ali, she took on the task of helping people from around the world living in Siegen. They set up a Facebook self-help group providing people to talk to, help with authorities, homemade masks and disinfectant. 
Faria Afzal came to Siegen in 2008 and graduated here as a Master of Analytical Chemistry. The 36-year-old is currently working on her doctoral thesis on the subject of cystic fibrosis, a metabolic disease. Her husband gained his doctorate at the university's Institute for Construction and Materials Chemistry. The couple married in 2011. Both have acquired German nationality. In 2014, their son Qais Mehboob Ali was born in Siegen. The family has made their home in southern Westphalia. Yet news of their commitment travelled as far as Islamabad, almost 5,500 km away. Pakistan's Foreign Office published an honors list naming 86 people who gave their support during the pandemic to others far from home; including Faria Afzal and her husband. "Getting this award feels great. But it hardly seems real. This was and is an exceptional situation, and I try to help where I can," she says. 
The exceptional situation really got going in March. Throughout Germany, normal life went on hold. That also applied to the University of Siegen, where the start of the semester was postponed and staff were instructed to work from home. "I thought about how I could stay in contact with our international students. So I set up a Facebook group, and that's how it all started," said Faria Afzal. Today the group has more than 300 members. They come from countries including Pakistan, India, Cameroon, Nigeria and more. In the group, she posts information from the university, about the coronavirus protection directive, hygiene regulations and lots of other important topics. Soon, it became more than a Q&A forum. The group of strangers developed into a community. "Some people found themselves alone in their flats far from home and descending into depression. The group members helped each other get through the dark times. In video chats, they were able to talk in their own language and express their feelings more freely." This helped keep social contacts going during the period of social isolation.
But the support was not just limited to digital form. At the peak of the lockdown, Faria Afzal received questions on her smartphone at all hours of the day and night about topics like appointments with authorities and doctors. So the couple decided to help in this area too. She coordinated the enquiries while he accompanied people to the town hall or the employment office, or brought them shopping if they couldn't go out themselves. And when word got around that Faria Afzal, who loves sewing, had supplied her friends and neighbors with masks, she simply stepped up production to meet the demand. In the end, she made around 1,000 masks and completed the package by distributing re-usable spray bottles of disinfectant. 
Faria Afzal and her husband Mehboob Ali never asked for anything in return. They say they've always liked to help people, and it just got a little bit more. The honor came in the form of a phone call from the embassy and a digital awards ceremony with Pakistan's Foreign Secretary. The thought that somebody from the Facebook community may have suggested her for the award makes the research chemist especially happy.