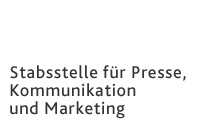 Contact
Executive Department for
Press, Communication and Marketing
Adolf-Reichwein-Straße 2a Gebäude AVZ (Gebäudeteil AR-NA) 57068 Siegen
Phone:&nbsp&nbsp&nbsp +49 (0)271/740-4915 Fax.:&nbsp&nbsp&nbsp +49 (0)271/740-4911 E-Mail:&nbsp&nbsppresse@uni-siegen.de
Life and work in the pandemic
Scientists from the University of Siegen use Twitter to examine the influence of video conferencing on our interactions.
How are people using video conferencing during the pandemic? And how are our work, learning and social interactions changing? To find out, media scientists from the University of Siegen are analyzing how Twitter users discuss these issues. The users include private citizens, institutions and companies. From the end of February to the end of April 2020, the scientists filtered out content from Twitter containing the word "remote".  From the cache of some 110,000 English-language tweets, the researchers first examined those with lots of retweets, i.e. texts which had been shared or commented on the most. "Despite a bit of demographic distortion, Twitter is a public media platform that's great for analysis. Unlike Facebook or WhatsApp, where most or all content is posted in private groups, Twitter is a public medium," explains the Project Manager Dr. Axel Volmar from the Cooperation Media special research group at the University of Siegen. "That applies both on the level of the tweets themselves, which are produced by heterogeneous actor groups, and on the level of the programming interface, or API. Public access via the API enables us to use digital tools to automatically select and aggregate tweets from the platform."
He found that the tweets examined showed impressively how the pandemic has changed the status of in-person contact. Volmar and his colleagues Charline Kindervater and Sebastian Randerath find it particularly interesting that before the pandemic, the demand for video conferencing was low, and the software was primarily used for talking, even though the technology offered more. One video conference software supplier that became especially popular in the pandemic was Zoom. "Before the pandemic, Zoom was mostly used in tech companies or startups. In other words, where remote working was already established," points out the media scientist. "Even though the degree of digitalization in society is so high, companies and institutions completely failed to utilize the potential of video conferencing before the pandemic," according to Volmar. "Hardly anybody could image working together remotely on a project such as a document or a presentation using video conferencing." Volmar pointed out that today, the collaborative character is predominant and has even spilled over into private life, where there's nothing unusual any more about Zoom yoga sessions.
The researchers found that before the pandemic, remote work played a minor role in the English-speaking world. It was also mainly restricted to freelance work and certain areas like customer services and digital services. Most senior managers in organizations had a negative attitude towards remote working. "Before the coronavirus, remote work was considered difficult to implement and not something people wanted. After lockdowns were announced in mid-March, most people suddenly couldn't get enough of it," says Volmar. He hopes that in this respect social distancing could be an opportunity.     
The analysis of tweets showed that a greater acceptance of remote work is an advantage especially for people with disabilities. "To be honest, this topic wasn't even on our radar at first," admits the media scientist. The team found that the advantage of the Twitter analysis compared to conventional opinion polls is that people comment without prompting on lots of topics and controversial subjects that are important to them. "So you can get answers to questions you didn't even ask, but then you find they are really interesting and highly relevant." In the researchers' opinion, a general expansion of remote working could open up better participation in society and access to employment for people with disabilities. "A lot of people posted very emotionally on Twitter to vent their anger in the vein of: How come before the pandemic people said remote working wouldn't work, but now it affects non-disabled people, suddenly they're doing everything to make it possible?" says Volmar.    
The team also discussed socioeconomic aspects of remote working. Volmar points out that working from home tends to be viable mostly in jobs for people with an academic qualification. "There was quite a bit of criticism on Twitter that office workers had more security because they can more easily work from home." At the same time, above all low-paid jobs in care and supply can't be done from home.
Now the researchers want to further increase the number of tweets they analyze so they can verify their interim findings. They intend to additionally apply quantitative methods to analyze their datasets. Volmar and his team are already planning a similar test setup for tweets in German. They presented their interim findings at the annual conference of the Cooperation Media special research group in the fall – naturally in the form of a video conference. The topic of this year's conference was "Cooperation in the Pandemic: Media and Society in the Corona Crisis".
Contact
Dr. Axel Volmar   
Email: axel.volmar@uni-siegen.de