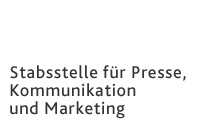 Contact
Executive Department for
Press, Communication and Marketing
Adolf-Reichwein-Straße 2a Gebäude AVZ (Gebäudeteil AR-NA) 57068 Siegen
Phone:&nbsp&nbsp&nbsp +49 (0)271/740-4915 Fax.:&nbsp&nbsp&nbsp +49 (0)271/740-4911 E-Mail:&nbsp&nbsppresse@uni-siegen.de
New cultural sciences collaborative research center
Deutsche Forschungsgemeinschaft (DFG) supports "Transformations of Popular Culture" CRC at the University of Siegen. 10 million euros of funding.
Major research success at the University of Siegen. The Deutsche Forschungsgemeinschaft (DFG) has approved a new collaborative research center (CRC) at the university. After the decision at the fall meeting of the approvals committee, the CRC 1472 "Transformations of Popular Culture" can launch in January 2021, for an initial period of four years. The funding amounts to some 10 million euros. The "Transformations of Popular Culture" CRC is one of 20 new collaborative research centers in Germany.
"It's fantastic news that we've won funding for this research project, and it's also a validation of the excellent work of our interdisciplinary team. I want to congratulate everybody involved in this major success, above all Prof. Niels Werber and Prof. Jörg Döring", said the Rector of the University of Siegen, Prof. Dr. Holger Burckhart. "Since 2016, the "Cooperation Media" CRC has been conducting high-quality research in media sciences. Now we can add a second CRC in cultural sciences. This is another research milestone for the university", explained Prof. Dr. Thomas Mannel, Prorector for Research.
The new CRC will be spearheaded by the professors of German Studies Prof. Dr. Niels Werber and Prof. Dr. Jörg Döring. They will coordinate scientists from twelve disciplines cooperating in 18 sub-projects to study how popular culture is shaping modern society. The research will examine questions such as: How does popularity actually change the thing that is popular? What difference does it make when you know a book is a bestseller, a song a hit, a scientist renowned or a politician a Twitter star with millions of followers?
Something is popular if lots of people like it. In the ever more frantic fight for attention and fans, popularity is an important criterion both in organizations and in private life. This applies not only to the fierce competition on sales markets. It also affects how we think about the legitimacy of political decisions or the value of artistic and scientific achievements. It colors our opinions about whether a medical intervention is justified or our views on religious beliefs.
The increasing relevance of popularity is reflected in the methods used to quantify it between the 1950s and today. Analysts count sales and attendances at events, measure viewing figures, record scientific citations, add up clicks and likes. Bestseller lists, hit parades, citation indexes and trending topics quantify success in attracting attention. This data goes into constantly updated public popularity ratings which themselves jostle for attention in their own effort to stay popular. This is how popularity develops a breakneck momentum that challenges older measures of relevance, traditional values and specialist expertise - sometimes dramatically. The traditional claims to dominance of the well educated and professional elites struggle to defend their position against the power of popular culture.
The CRC aims to develop an interdisciplinary, cultural-scientific theory of popularity. This theory should enable disciplines in the humanities and social sciences as well as social actors to observe the role of the popular in society. With this approach, the CRC of course pursues a scientific, interdisciplinary research goal. But it also examines the social challenge of popularity today as manifested in semi-automated popularizing technologies, increasingly irreconcilable style groupings and threatening new populist movements.
The DFG selection committee concluded that the Siegen CRC proposes to apply an excellent research approach to its highly topical research subject. The new project will be an extension of the University's research tradition already established in its CRCs 240 "Screen Media", 615 "Media Transitions" and the current CRC 1187 "Cooperation Media".