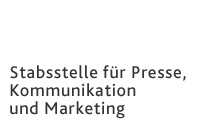 Contact
Executive Department for
Press, Communication and Marketing
Adolf-Reichwein-Straße 2a Gebäude AVZ (Gebäudeteil AR-NA) 57068 Siegen
Phone:&nbsp&nbsp&nbsp +49 (0)271/740-4915 Fax.:&nbsp&nbsp&nbsp +49 (0)271/740-4911 E-Mail:&nbsp&nbsppresse@uni-siegen.de
Application phase for MSC COFUND: "STAR" starts
The "STAR: Sensing and Sensibility – Transcending Disciplines for a Responsible Future" project is advertising ten temporary postdoc positions for experienced researchers from around the world. Scientists from almost all disciplines can apply up to January 8, 2021.
Starting from now, scientists from around the world with their own research idea can apply for a position in the "STAR" project at the University of Siegen. For this project, the university is looking for experienced researchers who have either a PhD or at least four years of experience in full-time research.
"The idea behind 'STAR' is to promote mobility and networking between scientists and give them the opportunity to implement their own ideas for individual and innovative research and training projects," said Dr. Nadine Hoffmann, the Project Manager of the program.
The program for mobility and career development obtained funds from Horizont 2020, the European framework program for research and innovation as part of the Marie Skłodowska-Curie Actions (MSCA) COFUND. Apart from the University of Siegen, more than 20 international partner organizations are involved, including renowned universities such as Stanford and Cambridge as well as major companies such as IBM and Siemens Medical Solutions. The partner organizations contribute to the career development of the researchers by offering a wide range of research periods and specialist training activities. "STAR" will run for five years and has a budget of more than four million euros.
Scientists from almost all disciplines can apply. The applicants will be mentored by one or if appropriate several scientists who support the project and assist them throughout. Interested researchers can choose between two mobility options. The INCOMING option offers a 24-month research period at a Chair of the University of Siegen, while the OUTGOING version consists of a 12 to 24-month stay at one of the STAR partner organizations, combined with a 12-month research phase at the University of Siegen. The proposals must deal with topics in at least one of the seven interdisciplinary focus areas of the University of Siegen. These are:
Digitalized and mediatized society
Inclusive society and social living spaces
Globally networked regional economic systems
Responsive sensor technologies
Intelligent, resource-saving production and new materials
Individualized healthcare in rural regions
Elementary interactions and quantum information systems

The application deadline for the current call for submissions is January 8, 2021. You can find application details on the University of Siegen's STAR homepage. As a holder of the HR Excellence in Research Award, the University of Siegen guarantees a transparent, open, and performance-oriented selection process.

For more information, please contact:
Dr. Nadine Hoffmann
Project Manager STAR
Phone +49 271 740-5077
nadine.hoffmann@uni-siegen.de

Flyer for STAR project