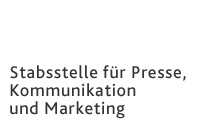 Contact
Executive Department for
Press, Communication and Marketing
Adolf-Reichwein-Straße 2a Gebäude AVZ (Gebäudeteil AR-NA) 57068 Siegen
Phone:&nbsp&nbsp&nbsp +49 (0)271/740-4915 Fax.:&nbsp&nbsp&nbsp +49 (0)271/740-4911 E-Mail:&nbsp&nbsppresse@uni-siegen.de
University of Siegen displays variety of international activities
During the first Virtual International Day at the University of Siegen, interested parties were able to obtain information about stays abroad and international projects.
Research and education require international exchange and networking. At the University of Siegen, there are numerous opportunities for all university members to spend time abroad. The International Office of the University with its two departments "International Student Affairs" and "Welcome Center for international Researchers" co-hosted the first Virtual International Day on June 10. This event was aimed at prospective international students as well as students, doctoral candidates, researchers, employees and alumni.
After welcoming remarks by Professor Petra Vogel, Prorector for International Affairs and Lifelong Learning, the participants were able to get to know each other interactively by answering surveys and locating their origins on a map of the world . It was especially memorable that the Choir (uniChor) and orchestra (uniOrchester) contributed to a successful start to the day with three virtual pieces. "The concept of International Day will hopefully grow organically to present more opportunities such as student initiatives, partner universities and transnational projects in the future," said Prof. Vogel. Indeed, many prospective students and former researchers from around the world attended the event. The response was consistently positive - many students would like to go abroad or are planning a stay in Siegen.
In addition to the opportunity to exchange ideas and network, participants received a wealth of information from various university institutions. The faculties presented their international bachelor's and master's degree programs, and projects to support international students and student initiatives were showcased. "But there were also answers to very practical questions, such as how to find a partner university or how to finance a stay abroad," said Katharina Sommer, Head of International Student Affairs. The exchange with international alumni offered helpful tips on how to successfully start a career in German companies; at the same time, young academics were able to find out how they can go abroad during their doctorate or post-doctorate. There was also interesting input for university employees, for example on Erasmus+ funding for so-called "staff mobility".
The Virtual International Day was the kick-off for a format that will be held annually in the future. "Next year, we would like to have a hybrid International Day with as much in-person opportunities as possible. Participants from abroad will then be connected virtually," explains Nina Fenn, Head of the Welcome Center. Aside from the International Office, numerous service units that promote internationalization at the University of Siegen were involved, such as the Alumni Association, the House of Young Talents, SiegMUN, the Language Center, and the department STARTING. At the end of the event, all participants and guests had the opportunity to exchange information, chat and network virtually.
Contact:
Katharina Sommer / ISA
Tel. +49 271/740-3907
E-Mail: katharina.sommer@zv.uni-siegen.de
Dr. Nina Fenn / Welcome Center
Tel. +49 271/740-4244
E-Mail: nina.fenn@zv.uni-siegen.de