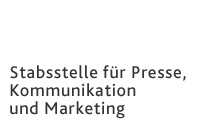 Contact
Executive Department for
Press, Communication and Marketing
Adolf-Reichwein-Straße 2a Gebäude AVZ (Gebäudeteil AR-NA) 57068 Siegen
Phone:&nbsp&nbsp&nbsp +49 (0)271/740-4915 Fax.:&nbsp&nbsp&nbsp +49 (0)271/740-4911 E-Mail:&nbsp&nbsppresse@uni-siegen.de
New website for international guests of the University of Siegen now online
The University of Siegen and Stadtmarketing Siegen have jointly launched the website www.welcometosiegen.de – a central point of contact providing information for international students, employees, and researchers.
Whether it involves applying to study, questions about residence rights, or looking for a place to live: When you arrive in a foreign country and go to a new university, you first have to get oriented. For this reason, the Prorectorate for International Affairs and Lifelong Learning at the University of Siegen launched a welcome network for the City of Siegen and the region last year. The goal is to bring players together who offer services and advice in various areas to international guests of the university.
In close cooperation with the Siegen city marketing department, this new welcome network has, among other things, brought forth a website especially targeted towards international students, employees, and researchers. At  www.welcometosiegen.de , topics can be filtered by status group and area of interest in both German and English.
From leisure activities in the region to finding a part-time job to offers for families: Numerous services and information are listed to make the new start in new surroundings easier. "The goal of the network is to provide assistance to guests so that they can negotiate their way through everyday life in Siegen. After all, we want them to feel completely comfortable and welcome here," explains Prof. Dr. Petra Vogel, prorector and co-initiator of the project.