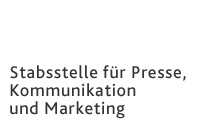 Contact
Executive Department for
Press, Communication and Marketing
Adolf-Reichwein-Straße 2a Gebäude AVZ (Gebäudeteil AR-NA) 57068 Siegen
Phone:&nbsp&nbsp&nbsp +49 (0)271/740-4915 Fax.:&nbsp&nbsp&nbsp +49 (0)271/740-4911 E-Mail:&nbsp&nbsppresse@uni-siegen.de
Siegen still among the 800 best institutions of higher education worldwide
The University of Siegen was able to improve in several areas in the current THE ranking. In the overall ranking, it remains unchanged among the 800 best higher education institutions internationally.
Every year, the British science magazine "Times Higher Education" (THE) carries out a ranking of the world's leading universities. As in the previous year, the University of Siegen was ranked among the best 800 institutions of higher education. A total of 1,662 institutions of higher education participated in the ranking (previous year: 1,527 institutions of higher education), including 52 German institutions.
The universities are evaluated on the basis of performance indicators from four different areas: teaching, research, knowledge transfer and international orientation. The following group of subjects are ranked:
• Languages, literature and linguistics, history, philosophy & theology, architecture, art
• Civil engineering, mechanical engineering, electrical engineering/computer science
• Mathematics, physics, chemistry
• Social sciences, media studies, education (teacher education, pedagogy, ISPA, BASTEI), psychology
• Economic sciences, business administration, economics, business information systems 
 
The ranking is based in equal parts on assessments by academic peers, on the analysis of academic publications and on the universities' own data on staff, students and financial resources. Compared to the previous year, the University of Siegen was able to improve in various areas. For example, more international students are studying in Siegen, and the number of doctorates measured in terms of the number of bachelor's degree graduates as well as scientific researchers has increased slightly. In addition, more publications per staff member have been published. Even though the University of Siegen was able to achieve better results in several individual parameters, its ranking remained unchanged in the range between 601st and 800th place. Regarding the indicators with the greatest influence on the overall result of the ranking "reputation of teaching", "reputation of research" and "citations from works of the university", the University of Siegen was not able to make any gains this year. As in the past six years, the University of Oxford in Great Britain is at the top of the overall ranking, followed by the U.S. universities California Institute of Technology and Harvard. Nationwide, the University of Siegen achieved rank 44 (previous year: rank 43). As in previous years, LMU Munich performed best among German universities in THE's ranking with 32nd place, followed by TU Munich (38th) and Heidelberg University (42nd).
 
The complete THE ranking can be found here.