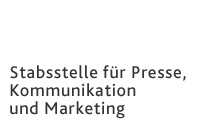 Contact
Executive Department for
Press, Communication and Marketing
Adolf-Reichwein-Straße 2a Gebäude AVZ (Gebäudeteil AR-NA) 57068 Siegen
Phone:&nbsp&nbsp&nbsp +49 (0)271/740-4915 Fax.:&nbsp&nbsp&nbsp +49 (0)271/740-4911 E-Mail:&nbsp&nbsppresse@uni-siegen.de
The University of Siegen welcomes new international exchange students
 Around 55 international students discover their new home at the University of Siegen's Welcome Weeks.
The University of Siegen has welcomed around 55 new international exchange students at this year's Welcome Weeks. Among other countries, this year's international students come from France, Italy and Spain. Starting this semester, students from overseas are again participating in the exchange programs, including some from China, Japan and the USA. They are spending the first weeks together at the so-called Welcome Weeks, organized by the International Student Affairs department. Not only academic studies, but also Welcome Weeks were allowed to take place in presence again this semester. Information and introductory events were on the agenda, as were a bar hop, a trip to the climbing gym and board game evenings. Not only did the students get to know the university and the city of Siegen, they also got to know the region, including a hike on the Rothaarsteig Trail and a guided tour of the town of Freudenberg's "Alter Flecken". 
You can always find Nathalie Bourin-Budig at the side of the international students. She has been looking after the so-called "Incomings", the Erasmus students who come to Siegen, for many years. She is supported by Jonas Vollert, student assistant and student teacher (English and German). 
The official reception took place together with the Erasmus Student Network (ESN) in the Audimax. Many students expressed relief that after several postponements of their stay, exchanges from non-European countries are finally possible again. "I really hope to meet other students from Siegen and get more involved with German culture," said Eglantine. Ilaria added, "I was especially happy about the board game night. We were like a big family as a group and I felt like I was at home."