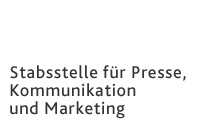 Contact
Executive Department for
Press, Communication and Marketing
Adolf-Reichwein-Straße 2a Gebäude AVZ (Gebäudeteil AR-NA) 57068 Siegen
Phone:&nbsp&nbsp&nbsp +49 (0)271/740-4915 Fax.:&nbsp&nbsp&nbsp +49 (0)271/740-4911 E-Mail:&nbsp&nbsppresse@uni-siegen.de
DAAD Prize awarded to musicologist from Iran
Prof. Dr. Vogel (links) übergibt den diesjährigen DAAD-Preis an Yalda Yazdani
Doctoral student Yalda Yazdani receives award for her commitment to female musicians from Iran and Afghanistan.
The German Academic Exchange Service (DAAD) prize was awarded this year to Yalda Yazdani on the recommendation of Prof. Dr. Florian Heesch, a musicologist from Siegen. Yazdani has a double academic-artistic qualification, which she acquired in Tehran and Istanbul, and is completing her doctorate in musicology in Siegen.
In addition to her academic achievements, which are supported by a scholarship from the House of Young Talents, the Iranian, who was born in 1985, excels in social and intercultural commitment. For example, she advocates for female musicians from Iran and Afghanistan. "I would like to express my deep appreciation to Ms. Yazdani, not only for her outstanding academic achievements, but especially for her commitment to marginalized women. Ms. Yazdani has thus set an example of great social commitment in society," emphasized Prof. Dr. Petra M. Vogel, Prorector for International Affairs and Lifelong Learning at the University of Siegen, during the award ceremony at the PhD reception on December 16.
Yazdani is currently curating the highly acclaimed online festival "Female Voice of Aghanistan," which is organized by the Zeitgenössische Oper Berlin. The festival presents nine Afghan female singers who, under the rule of the Taliban, can no longer practice their art freely in their home country. As recently as July, Yazdani was in Kabul with a film crew, just three weeks before the Taliban took the Afghan capital. "Since most of the singers filmed for the festival have left Afghanistan in the meantime, 'Female Voice of Afghanistan' probably documents their last appearance in their home country and in this respect already has a historical significance, the political background of which is admittedly to be deplored," explains Prof. Heesch.
The DAAD prize, worth 1,000 euros per university, has been awarded for more than ten years. It is intended to help put faces to the large numbers of international students at German universities and show their stories and backrounds.
Contact person:
Eva Grottschreiber
Phone. 0271 740-3916
Email: eva.grottschreiber@zv.uni-siegen.de