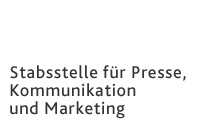 Contact
Executive Department for
Press, Communication and Marketing
Adolf-Reichwein-Straße 2a Gebäude AVZ (Gebäudeteil AR-NA) 57068 Siegen
Phone:&nbsp&nbsp&nbsp +49 (0)271/740-4915 Fax.:&nbsp&nbsp&nbsp +49 (0)271/740-4911 E-Mail:&nbsp&nbsppresse@uni-siegen.de
The University of Siegen Looks Back on 50
The University of Siegen is turning 50 this year! A new website offers a centralized location for details about the university´s anniversary celebrations.
The University of Siegen is turning 50 this year! A colorful range of events is planned throughout May 2022 to commemorate the anniversary, with something on hand to appeal to members of the University community, alumni, emeriti, and of course the general public as well. The city will be marking the occasion with a ceremonial event entitled: "FIFTY. The University of Siegen as Reflected in Art and Culture." It is scheduled for May 5, to be followed by a week of celebrations culminating in the Open University Day on May 14.
"Nostalgia and perspective are both essential parts of any anniversary. Memories and old photos give a fine commemoration to past decades. But I also invite you to turn your eyes to the future. To a higher educational institution that started small and has developed itself into a university with a clear structure and a strong focus on research and teaching. A university that is embedded in the international context, and at the same time remains tightly connected to the region that has shaped it, and which it in turn shapes as well," explains Dr. Holger Burckhart, Rector of the University of Siegen.
A new website has been set up to gather together all information about the anniversary (in German): https://50jahre.uni-siegen.de
The following pages have already been published:
•    An Events Calendar listing all anniversary-related events, including the Open University on May 14 on the Schlossplatz at the Unteres Schloss campus.
•    A timeline with a visual review of the past 50 years.
•    An Alumni Association page to give alumni space to speak about their own memories, impressions, and discoveries from the past 50 years.
The website will be expanded in the coming weeks. At the same time, there will be a variety of events related to "50 Years of University of Siegen" on the university's social media channels (Facebook / Instagram)